Watch National Open House
National Open House is a series that compares and contrasts home prices in different cities across the country. We'll take a look at what a certain dollar amount will get you?starting at $150,000 homes and going all the way up to the $1 million price point.
Mondays on HGTV

6 Seasons,

76

Episodes - Ended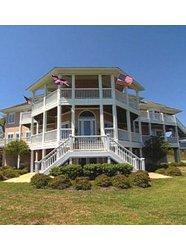 National Open House

Full Episode Guide
Episode 13 - Los Angeles, Key West, Fort Collins

Explore what kind of home you can find at various price points from Key West to Los Angeles to Fort Collins, Colorado.

Episode 12 - Kona, Chicago, Atlanta

Tour homes at various prices from Kona, Hawaii to Chicago to Atlanta.

Episode 11 - Los Angeles, Raleigh, Lincoln

See what a housing budget gets you in Los Angeles vs. Raleigh, North Carolina and Lincoln, Nebraska.

Episode 10 - Providence, Key West, Milwaukee

Shop for homes at different prices in Providence, Key West and Milwaukee.

Episode 9 - San Diego, Portland, Atlanta

Episode 8 - Kona, Las Vegas, Lincoln

Episode 7 - San Diego, Fort Collins, Nashville

Episode 6 - Providence, Las Vegas, San Antonio

Episode 5 - New York City, Jackson Hole, Milwauke...

Episode 4 - Chicago, Virginia Beach, Nashville

Episode 3 - Raleigh, Lincoln, San Antonio

Episode 2 - Los Angeles, Portland, Cape Cod

Episode 1 - San Diego, Virginia Beach, San Antoni...
Episode 13 - Los Angeles, New York City, Nashville

Episode 12 - Key West, Portland

Episode 11 - New York City, Kona, Morgantown

Episode 10 - Providence, Virginia Beach

Episode 9 - Cape Cod and San Diego

Episode 8 - Providence and Portland

Episode 7 - Cape Cod, Ft. Collins, Lincoln

Episode 6 - Jackson Hole, Raleigh, Atlanta

Episode 5 - Cape Cod, Nashville, Milwaukee

Episode 4 - New York City, Chicago, Atlanta

Episode 3 - Key West, Las Vegas, Virginia Beach

Episode 2 - Kona, Ft. Collins, San Antonio

Episode 1 - Las Vegas, Chicago, Raleigh