Watch NBC TODAY Show
"The Today Show" is a live morning news and entertainment program produced for the NBC television network. "Today" (as it is also known) is currently broadcast Monday through Friday from 7 AM (EST) to 11 AM (EST) from the NBC News headquarters at 30 Rockefeller Plaza in New York City.
Matt Lauer and Savannah Guthrie are the co-hosts during the first two hours of the weekday broadcast. Both performers anchor the news desk at the start of every half hour, as well as deliver breaking national and international news stories as they occur. Weatherman Al Roker and News Correspondent Natalie Morales host the third hour of "Today." The fourth and final hour of the weekday program is co-hosted by Hoda Kotb and Kathie Lee Gifford and utilizes a more casual format. The "Today Weekend" editions are anchored by NBC News Anchor Lester Holt. "The Today Show" on Saturday is two hours in length, while the Sunday version is one hour. Every show includes a group of regular "Today" personalities live in the studio, on location and in recorded segments.
"The Today Show" originally premiered in January of 1952 and starred radio personality Dave Garroway. The two hour broadcast was the first live national morning program to mix headline news, interviews, feature and entertainment segments. Prominently featured along with Dave Garroway in the early years of the show was his on-screen companion J. Fred Muggs, a trained chimpanzee. Since 1952, the list of "Today Show" personalities has included Barbara Walters, Hugh Downs, Florence Henderson, Bryant Gumbel, Jane Pauley, Katie Couric, Meredith Vieira, Ann Curry and Weatherman Willard Scott.
Adding to the news related content, each "Today Show" blends an assortment of entertainment, lifestyle and often light banter between co-hosts. Daily segments vary greatly, but usually include pieces about nutrition, cooking, exercise, pets, fashion and home decorating. Physicians and experts regularly discuss health, parenting, travel and financial planning.
In recent years, several "Today" segments have emerged during the weekday shows to become traditions. "Where in the World is Matt Lauer" is a series of mystery travel segments from around the globe featuring the intrepid co-host. During the summer months, live musical performances by top recording acts are staged and broadcast outdoors at Rockefeller Center. A high-rated yearly holiday show continues to be the Halloween broadcast, when the "Today" cast dresses up in themed and outlandish costumes to the amusement of the crowd.
Weekdays 7:00 AM et/pt on MSNBC

1 Season,

1

Episode - Returning Series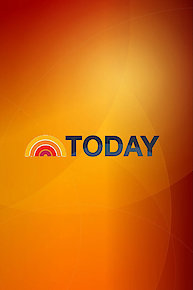 NBC TODAY Show

Full Episode Guide
Episode

1

-

The First Today Show: January 14, 195...

The very first episode of America's favorite morning show.
If You Like NBC TODAY Show, Then Try...
NBC TODAY Show News
NBC Ignores 9/11 Moment of Silence in Favor of 'Keeping Up With The Kardashians' Interview
NBC, unlike most major networks, skips the national moment of silence, because we'd all rather hear Kris Jenner talk about her implants, right?
Angeline Jolie: Brangelina Interviews To Ann Curry, Not 'Today'
You've made powerful enemies, NBC. In light of the network cutting Ann Curry loose from "Today" over the summer, Angelina Jolie told Curry, a close friend, that she won't give NBC a word unless it's with her. Oh, and don't even ask about a "Today" appearance.
VIDEO: Michael Vick Previews Dogfighting Scandal Memoir On 'Today'
It's been a few years since Michael Vick returned to the NFL from a prison sentence for operating an illegal dog-fighting ring. You'd think all that could be said about it by now, had been said. Still, Vick feels there are more lessons to be learned from his memoir of that time in his life, Finally Free.
'7 Habits Of Highly Effective People' Author Stephen Covey Dead At 79
The world has lost a champion of simpler living. Stephen Covey, who authored 1989's bestselling "The 7 Habits Of Highly Effective People," has died at 79 in Idaho. The former business professor and author had suffered lingering effects following an April bicycling accident in his home state of Utah.
Friday: Savannah Guthrie To Replace Ann Curry On 'Today'
Ann Curry's butt imprint has barely faded from her "Today" co-host's chair beside Matt Lauer, but her successor is about to start making herself comfortable. TMZ claims that third-hour co-host Savannah Guthrie will not only be easing into Curry's position Friday morning, but is expected to be named Curry's permanent replacement.
Ann Curry Makes 'Today' Departure Tearfully Official
Today, it became official on NBC's "Today": Ann Curry is departing as co-host after about a year beside Matt Lauer. Curry has expressed disappointment that she wasn't given more time to work out kinks in chemistry with co-host Matt Lauer. She'll instead be working extensively with her own team for NBC News.
NBC Seeks Ann Curry's 'Today' Replacement
It may have only taken about 14 months for Ann Curry to wear out her "Today" welcome. The current co-host is rumored to be on the outs with NBC executives on the morning show, after "Good Morning America" winning its first weeks of ratings in 16 years this past spring. There's no replacement named yet, but NBC is reportedly looking to at least settle the transition plan before the network starts its Summer Olympics coverage this summer.
Justin Bieber Brings The Fangirl Insanity To 'Today'
Justin Bieber kept himself busy this morning. It was enough that he stopped by the Rockefeller Center studios of NBC's "Today" and performed his hit single "Boyfriend." But that's boy's a giver. In his downtime, he even ushered host Matt Lauer into the world of Twitter.
Bobby Brown Fires Back At Blame For Whitney Houston's Death
Bobby Brown apparently feels he's shouldered enough blame for ex-wife Whitney Houston's Feb. 11 death at age 48. Though struggled through much of her life with addiction and cocaine intoxication played a role in her accidental drowning, Brown feels his 15 years that he shared addictions with her during their marriage didn't ultimately kill her. The New Edition singer claims in a two-part "Today" interview with Matt Lauer that her issues stretched back to a time before the pair's 1991 meeting.
View More News