Watch Original Sin
Series Length:
1 Season,

3

Episodes
Description:
Dalgliesh is sent to a publishing house to investigate the murders of some of the employees. He soon discovers clues involving family rivalries, bizarre love triangles and private tragedies that he has to unravel to discover the killer.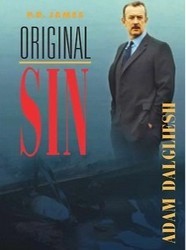 Original Sin

Full Episode Guide
First Aired: April 03, 1997

Commander Dalgliesh is closer to naming a suspect when a third body washes ashore -- that of a recently rejected author.

First Aired: March 27, 1997

Suspicions flare among the employees of a posh London publishing house when they discover the dead body of another co-worker.

First Aired: March 20, 1997

While visiting a publishing house to question a board member about a threatening letter, Commander Dalgliesh is drawn into a murder investigation.