Watch Outback Wrangler
Series Length:
1 Season,

4

Episodes
Description:
Outback Wrangler follows Matt Wright, helicopter pilot and animal relocation expert. Matt is called upon to help out in situations others can't handle. His skills allow him to take these animals head on and get them to another location.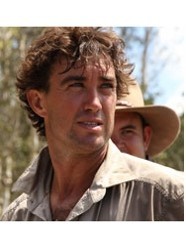 Outback Wrangler

Full Episode Guide
First Aired: November 02, 2011

It's the rainy season, and Matt is at his busiest, using his helicopter to relocate crocodiles away from settled areas.

Episode 3 - Wild Horse Bust

First Aired: October 26, 2011

Australia's outback is home to thousands of wild horses, and Matt is desperate to save these majestic animals.

Episode 2 - Predator Island

First Aired: October 12, 2011

Matt is asked to assist an animal rescue in catching and moving wild animals in Borneo.

First Aired: October 05, 2011

The largest species of crocodiles can be found in the wetlands of Australia. They lay eggs from November to March giving Matt and his friends only three months to get 20,000 crocodile eggs. Matt and his team go to some of the most risky places in the croc territory, the mother croc's nest.