Watch Outlaw Bikers
Outlaw Bikers is a show on the National Geographic Channel that follows some of the world's most notorious biker gangs. It attempts to separate fact from fiction about the history and current state of what many officials feel are simply crime organizations on two-wheels. Are they rebels looking for freedom on the open road, or vicious gangs deep in the drug and weapon trafficking game? This show attempts to shed light on this question.
Each episode follows a different biker gang. It shows their history, how they came to be and past and present associations with crime. From gang wars between the Hell's Angels and the Bandidos, to leaders seeking global domination in the drug game, Outlaw Bikers shows how this modern American phenomenon has recently moved worldwide.
Infamous leaders such as Sonny Barger and Mom Boucher are showcased. Their ambition and ruthlessness is shown in an unapologetic light. These leaders' desire for expansion has led to some of the bloodiest gang wars in history.
Wednesday at 10:00 PM et/pt on Biography Channel

1 Season,

8

Episodes - Currently Airing

March 7, 2012

10

/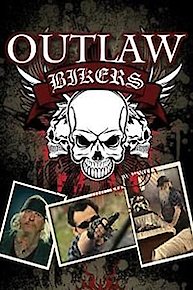 Outlaw Bikers

Full Episode Guide
Episode

6

-

Outlaw Bikers

Episode

5

-

Project Gault

A Hells Angels sting operation in which an informant becomes a member of the Niagara Hells Angels.

Episode

4

-

The Devil You Don't Know

Episode

3

-

Contract from Hell

Episode

2

-

Fallen Angels

Episode

1

-

The Last Spartan
If You Like Outlaw Bikers, Then Try...