Watch Outnumbered
Outnumbered is a British television sitcom made for the U.K. network, BBC and has been shown in the U.S. on BBC America. In total 27 episodes of the comedy have been produced in the U.K. spread over four seasons and a number of one off special episodes. The sitcom was created and written by Andy Hamilton and Guy Jenkin who were responsible for the British sitcom Drop the Dead Donkey. After working on the television newsroom comedy from 1990 to 1998 Hamilton and Jenkin had not worked together again until they began working on Outnumbered. Although the sitcom is scripted the writers allow the actors to improvise some lines to get a greater sense of authenticity. Outnumbered was not an instant critical success, but as the series progressed the attitude of the British press slowly turned in favor of the show.
Outnumbered focuses on the relationship between the parents of a family, Pete and Sue Brockman played by Hugh Dennis and Claire Skinner and their three school age children. The action takes place in and around the home of the family in South London; the Brockman's are written as an everyday family with Pete a school teacher and Sue a part-time personal assistant.
The adult stars of Outnumbered are well known radio, TV and film actors in the U.K. Hugh Dennis has been a popular comedian since the 1990s with his comedy partner Steve Punt; the double act Punt and Dennis have performed on British radio and TV for many years. Dennis has also appeared in a number of sitcoms, including the BBC production My Hero with Ardal O'Hanlon. Claire Skinner has appeared in numerous drama's and comedies on the stage, radio, TV and film. Skinner's best known film roles include those in Tim Burton's Sleepy Hollow and Mike Leigh's Life Is Sweet. On the British television Skinner has appeared in Agatha Christie's Miss Marple and Doctor Who.
Watch Full Episodes of Outnumbered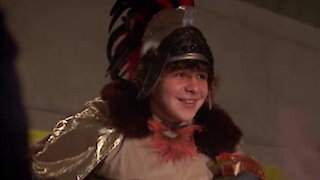 Season 5, Episode 6
The Musical (29:11)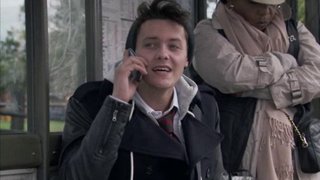 Season 5, Episode 5
Communication Skills (29:10)
Season 5, Episode 4
Into the Wilderness (29:04)
Season 5, Episode 3
House of Hormones (28:48)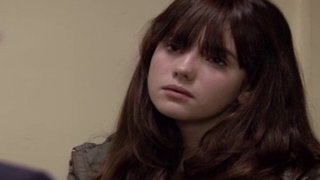 Season 5, Episode 2
K for Victory (28:50)
Season 5, Episode 1
Rites of Passage (29:05)

Outnumbered

Full Episode Guide
Grandad is ill, which brings Auntie Angela and her new friend over from America. Stacey is back, Ben has a crisis of confidence over his starring role in "Spartacus the Musical", and Karen still has hopes her escaped hamster will be found.

Episode

5

-

Communication Skills

Mum and Dad desperately try to find out where their children are. Jake is trying to get home with no money or means of transport, Ben is meeting lots of interesting strangers and Karen is having a life-changing conversation with her headmistress.

Episode

4

-

Into the Wilderness

Dad and Ben go on a winter camping trip where Ben shows off his survival skills. Jake has to decide about a gap year, and Mum has had enough of Stacey, the Australian goddaughter who is influencing Karen's decisions around food to Sue's displeasure.

Episode

3

-

House of Hormones

The arrival of Dad's goddaughter from Australia has an unfortunate effect on the Brockman household. Mum and Jake also have visitors to stay and Ben's role in "Spartacus the Musical" is under threat.

Episode

2

-

K for Victory

Episode

1

-

Rites of Passage
Episode

7

-

Christmas Special

Episode

6

-

The Exchange Student

Episode

5

-

The Cold Caller

Mum is still convinced Jake has a secret. Ben is determined to enter a school talent competition with an unusual double act. Then a couple of surprise callers make life more difficult than usual for the family.

Episode

4

-

The Parents Evening

There is a lot to discuss at Ben's parents evening, including muggers, dangerous chemicals and renactments of the Great Plague. Mum is still suspicious Jake is hiding something and Karen decides which of the worlds great religions to lead.

Karen is on a sleepover, and Ben is away at adventure camp. Mum and Dad are left with a Labrador to look after and a glimpse of what life will be like once the children have left home.

Episode

2

-

The Girls Day Out

Mum has had enough of the boy's attitudes to housework so sets out on a campaign to civilise them. Karen battles with chuggers and buying shoes, while Dad goes to war with a domestic appliance.

The Brockman Family have some tough decisions to make about work, video games, and who to take to a family funeral. The vicar probably wishes none of them had ever come.