Watch Planet Egypt
Series Length:
1 Season,

4

Episodes
Schedule:
Sunday 9:00 PM et/pt on H2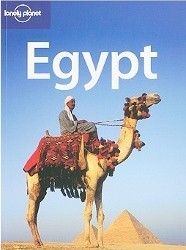 Planet Egypt

Full Episode Guide
Episode 4 - Temples of Power

First Aired: October 16, 2011

Religion played a major role in Egypt's success story. In the eyes of the people, daily religious observance guaranteed the annual harvest and the survival of mankind, as well as ensuring access to the afterlife. The people gave offerings to the priests, who became wealthy and powerful. The pharaoh Akhenaten decided that one god, the sun disc Aten, should be worshipped and built a new capital, Achetaten, near the ancient capital Karnak, where he lived with his wife Nefertiti.

Episode 3 - Quest for Eternity

First Aired: October 16, 2011

The final episode examines how Egypt's belief in the afterlife could be part of its long term success. It questions how a society apparently obsessed with death could survive for so long. We discover that Egypt's specific belief in the afterlife was essential to the longevity of her civilisation. The Egyptians liked their life so much, they wanted it to continue after their demise. Egypt's belief in the afterlife provided focus for the population for more than 3000 years.

Episode 2 - Pharaohs at War

First Aired: October 09, 2011

See how Egypt managed to keep its relative independence for 3000 years. Look at how different pharaohs built and expanded their empire.

Episode 1 - Birth of an Empire

First Aired: October 09, 2011

Take a look at how Egypt was discovered. There were lots of wars which brought the Upper and Lower Egypt together under King Narmer.