Watch Pretty Insun
Park In Soon is an ex-convict who accidentally killed a girl in high school. Before the murder incident back in high school she was well loved and liked by people. But, after the murder incident, she wears tinted glasses and is afraid to meet people's eyes and is finding it hard to rebuild her life with a criminal record. One day when she was feeling particularly down she attempts to commit suicide but is stopped by a childhood friend show she has seen in many years.
Wednesday, Thursday 9:55 PM et/pt on ViKi

1 Season,

16

Episodes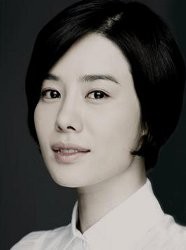 Pretty Insun

Full Episode Guide
Geunsu and Sangu are sitting face-to-face. Geunsu confesses that it was in fact he who killed Insun's friend.

The subway arrives, and people pour out of the train. Insun hides her face with a scarf.

On the laptop screen there is the letter from the victim's sister. As he reads down, tears well up in Sangu's eyes.

Sunyoung apologizes to the people on air, making a deep bow with her face covered in tears.