Watch Redrum
Redrum is a television series on the Investigation Discovery channel. This show solves real life murder cases by starting at the end result of the case and essentially working backwards to unwrap the evidence and solve the case. The cases come from homicides all around the United States.
Police officer, detectives, lawyers, medical, and forensic specialists give their opinions while examining the crime scene and victims. The victims' families, neighbors, close friends, and even suspects are involved. The stories leading up to the crimes are reenactments of crucial events.
One episode dices apart the murder of a couple who recently adopted a child. The birth mother is disgruntled and wants her baby back, so she does whatever she can to make that happen.
Another case involves a gunned down truck driver. The first suspect is soon discovered to be covering up for someone else but the crime unravels a much larger story involving bribery.
Other cases in clue a son who murders his parents when they start asking him to repay the money they lent him. A conman murders a friend then tries to place the blame on his wife.
One of the easiest cases that was solved involves a love triangle between coworkers that takes a turn for the worst when the woman no longer shows interest in a one of the men. The discarded man takes his revenge on the woman's current interest and even though he tries to have a solid alibi. He is caught when a neighbor identifies his car, and he gets a life sentence.
This series premiered in 2013. Each episode runs for half an hour time slot, with 22 minutes of actual show time. The episodes are written by Investigation Discovery Publicity.
Watch Full Episodes of Redrum

Season 3, Episode 12
School House Rocked (21:00)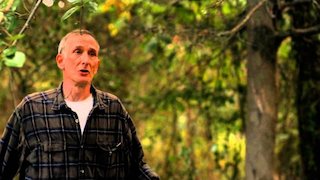 Season 3, Episode 11
Familes and Foes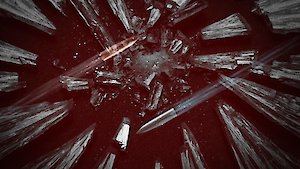 Season 3, Episode 10
Murder, Who Wrote?
Season 3, Episode 9
The Caned Crusader (21:00)
Season 3, Episode 8
The Girl in the Show... (21:00)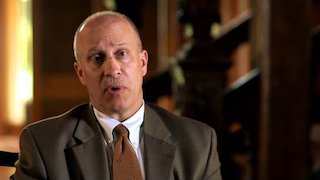 Season 3, Episode 7
Something Borrowed, ... (21:00)

Watch Episodes
Clips & Extras
Redrum

Full Episode Guide
Season
3
12 full episodes
Episode

12

-

School House Rocked

When Cheryl Trover comes out of the woodwork beaten and screaming, she recounts a horrifying story that leads back to her home where her husband John has been murdered. Leading up to that fateful day, John had received threats. But who killed John Trover?

Episode

11

-

Familes and Foes

Reunited with his two sons and living in a new home in Florida, life seems to be back on track for Terry King. But after a few weeks of harmony, a fire breaks out, leaving one person dead and two missing as fingers are pointed at both family and friends.

Episode

10

-

Murder, Who Wrote?

Episode

9

-

The Caned Crusader

Nordella Newson is an 86-year old woman who lives on her own in Boston. She is known as the neighborhood watchdog, regularly confronting prostitutes and drug dealers. When her body is discovered in her apartment, police have a large list of suspects.

Episode

8

-

The Girl in the Shower

Jayme Austin is a loving mother living in the Oregon countryside. When she fails to show up for work one morning, the community begins a search but investigators fear the worst. As they look into her past, they find many possible motives and suspects.

Episode

7

-

Something Borrowed, Someone Blue

John Davis is a hardworking man making a living in Philadelphia at a bridal warehouse. When his dead body is found slouched over the steering wheel of his van in his work parking lot, his friends - and police - are baffled. Who would want him dead?

Episode

5

-

The Miseducation of Avis Banks

With a college degree in one hand and a baby on the way with her soon-to-be husband, Avis Banks seemed to be in the prime of her life. So when her lifeless body is discovered at home, investigators have more questions for those around her than answers.

Episode

4

-

O Come All Ye Unfaithful

Dan and Donna Arnold were living the American dream; Dan was the Youth and Music Minister at their church, Donna played the church organ. It appeared they had it all, but hidden desires culminate in a shocking murder in their church parking lot.

Episode

3

-

Family Values

Episode

2

-

At the End of His Rope

When census worker Bill Sparkman is found dead in the woods with the word FED scrawled on his chest, there are many suspects. Did someone take his or her hatred of the government out on Bill Sparkman? Or could the culprit lie closer to home?

Rachael Koloroutis and Tiffany Rowell were popular high school students. When outcast Christine Paolilla moves to town, the teens befriend her. But soon Rachel and Tiffany are found murdered along with their boyfriends, shocking their small town.
Season
2
20 full episodes
John Cataneo was a devoted father and loving husband. This successful business owner had a gruff exterior but a heart of gold, he was always trying to help others however he could. But one day, John's trusting nature would become his undoing...

Episode

20

-

Ding-Dong, You're Dead

John Cataneo was a devoted father and loving husband. This successful business owner had a gruff exterior but a heart of gold, he was always trying to help others however he could. But one day, John's trusting nature would become his undoing...

Episode

19

-

A Deadly Drive

Investigating the murder of a small-town teenager.

Episode

18

-

Deadly Dirty Talk

Harry Mears is a quiet computer expert who enjoys role-playing sex. When one of his partners in role-playing decides to part ways, Harry tries to keep the flame alive. But what he doesn't know is that someone wants him dead.

Episode

17

-

Killer Confessional

A single father's life ends tragically from what's believed to be a heart attack. However, a year later a deeper, darker story surfaces when guilt starts gnawing at a certain someone and a haunting confession follows.

Episode

16

-

Betting the Farm

Sabina Kulakowski is a dedicated social worker in Auburn, New York. Following numerous threats at the office, her body is found near her home.

Episode

15

-

Two-Faced Victim

Arunkumar Ingle is family man and works as a Boeing engineer in the Philadelphia area. His wife is horrified to discover his bloodied body in their home one day and detectives investigate. What they discover shocks everyone.

Episode

14

-

Very Bad Investments

David King is a father of three who just moved in with his girlfriend in a small town in New Hampshire. David is thrilled with this new change, but is unaware that his girlfriend may have some deadly baggage.

Episode

13

-

Collecting Enemies

Suspecting that the incident took place during a botched robbery, police must investigate a murder of a classic car collector.

Episode

12

-

Burn the Hand That Feeds You

One night, two men sneak into Terry Caffey's home and shoot everyone before setting the home ablaze. What they didn't expect was for Terry to survive. And the story he tells is chilling.

Episode

11

-

The Yoga Shop Murder

When the manager of a fitness store finds one employee seriously injured and a second murdered, detectives must track down the killer. What they find is a bloody shoe print.

Victoria Cushman is a hard worker and beloved by all who know her. The community is shocked when she is found dead in her apartment.

Episode

9

-

All in the Family

Detectives investigate the closely related deaths of a man and his brother-in-law.

A mother and son are killed in front of their home.

Episode

7

-

Fall From Grace

Fred Butner is an up-and-coming attorney and activist in the Key West, Florida area who is found dead after falling from the tallest building in town. But, when police begin investigating Fred's past, they discover there's more than meets the eye.

Episode

6

-

The Last Summer

Investigating the 2005 death of 18-year-old Brittany Loritts, who was murdered in her Salisbury, N.C. home.

Episode

5

-

Unholy Rollers

Randy and Teresa were living the dream until she discovers him murdered in his office.

Episode

4

-

Unhappy Camper

Chris Vaughn and his family are on their way to a water park when their lives are tragically ended in a roadside shooting. Chris is wounded but survives.

When Charlie Brandt and his wife Teri seek shelter at their niece Michelle Jones' home during a hurricane, all three end up dead. Investigators are confused how the deaths occurred until a family secret dating back 33 years surfaces.

Episode

2

-

Don't Wake Daddy

A woman discovers her dead husband in their bedroom.

Episode

1

-

An Imperfect Family

A seemingly happy couple is brutally murdered.
Season
1
10 full episodes, 4 clips available
Redrum Video Clips & Extras
Redrum in Reverse: Favorite Son | REDRUM
Clip (07:25)
Redrum in Reverse: Fatal Fortune | REDRUM
Clip (05:56)
Redrum in Reverse - Triangle of Death | REDRUM
Clip (05:14)
Textbook Conman | REDRUM
Clip (02:03)
Angry Birth Mother | REDRUM
Clip (01:51)
Ruthless Murder at Night | REDRUM
Clip (01:32)
Fueled By Rage | Redrum
Clip (02:40)