Watch Richard Roeper's Reviews
Series Length:
1 Season,

15

Episodes
Description:
Richard Roeper is a movie review critic who on his show (as well as in his articles) discusses up and coming movies and rates them on his ideas of how great they are. The rating system he uses is the American school system grading scale (That being A, B, C, D and F). If a movie for example absolutely floors him and he thinks it is great, he will assign the movie an A+ rating (think Thumbs up from his days as Roger Ebert's cohost on Ebert and Roeper at the movies). While these films are usually good in their own right, sometimes Richard will choose a film that also has a bit of an appeal to him (He likes Art house action, Raunchy comedies, dramas, crime, and heist films)
If a film absolutely shocks him as to just how bad it is, then he assigns it with a grade of F (Think thumbs down). These films tend to be generally stupid and well deserving of getting their F, although if the film is directed by Michael Bay or happens to star Adam Sandler or Nicholas Cage you can generally bet that the film is going to be on the lower end of the spectrum as Richard Roeper generally is not a fan of what those people put out. And if a film falls between those two points it will get a B, C, or D rating.
At the end of the year Richard Roeper will put a year's best and year's wost list that will document all of the films that he thought were the best of the year. Also there will be another list for films that were absolutely awful. Usually these films will wind up on the list for the Razzies.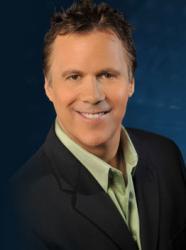 View More Clips & Extras

Richard Roeper's Reviews

Full Episode Guide
Season 1
(296 clips available)
Episode 706 - Horrible Bosses Review

Richard Roeper reviews Horrible Bosses starring Jason Bateman and Jason SudeikisFor m...

Episode 701 - Larry Crowne Review

Richard Roeper reviews Larry Crowne starring Tom Hanks and Julia RobertsFor more ne...

Episode 629 - Transformers: Dark of the Moon Locati...

Richard Roeper gives us a tour of some of the Chicago locations featured in Transformer...

Episode 627 - Beastly and Season of the Witch - DVD...

Richard Roeper reviews this week's new DVD and Blu-ray releasesFor more news, intervi...

Episode 617 - Green Lantern Review

Episode 614 - Battle: Los Angeles, Red Riding Hood,...

Episode 608 - True Grit, The Company Men, and Just ...

Episode 603 - X-Men: First Class Review

Episode 601 - Love, Wedding, Marriage Review

Episode 531 - Biutiful and Drive Angry DVD Reviews

Episode 526 - The Hangover Part II Review

Episode 525 - Kung Fu Panda 2 Review

Episode 524 - Gnomeo and Juliet and I Am Number Fou...

Episode 523 - The Tree of Life Review

Episode 520 - Midnight in Paris Review
Richard Roeper's Reviews News