Watch SCI FI Wire
Watch Sci Fi Wire on Yidio!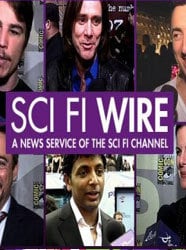 SCI FI Wire

Full Episode Guide
Episode 6 - Paranormal Hotspots

Episode 5 - The Roswell Incident

The team digs for clues about U.F.O.s in the New Mexico desert, with forensic specialist Lisa Van Camp filling in for Deborah Dobrydney.

Episode 4 - The Afterlife

The team investigates the possibility of an afterlife, starting with a search for ghosts and a visit with a woman who claims to hav lived through a near death experience and has over 11,000 documented cases of the afterlife.

The Mothman, a winged creature is investigated, beginning at the Mothman Museum in Point Pleasant, W.Va.
If You Like SCI FI Wire, Then Try...