Watch Secret Service Files
Series Length:
1 Season,

4

Episodes
Description:
Follow the Secret Service to Colombia as they prepare for a massive international manhunt. See what it takes to take down two pair of mast counterfeiters.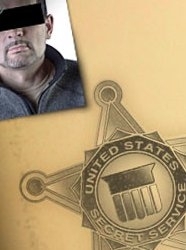 Secret Service Files

Full Episode Guide
Episode 4 - United Nations Lockdown

As nearly the entire world's leadership gathers in NYC, the Secret Service is responsible for the safety of not just the president, but 131 visiting heads of state. From an undisclosed location high above this massive city no cameras have ever gained access to this secret fortress until now the agency employs every resource in preparation for thousands of potentially disastrous situations.

Episode 3 - Undercover Miami

Secret Service Files heads to the Field Office in Miami, a hotbed for counterfeit currency and credit card fraud. Hit the streets as an undercover agent coordinates a sting at an electronics superstore after surveillance reveals a fraud ring buying expensive goods with fake money and then returning them for the real thing. And with an anticounterfeit operation only hours away, agents construct a hidden camera inside a laptop case.

Episode 2 - Frontline New York City

In the digital age, financial fraud isn't limited to counterfeit currency. Secret Service Files rides shotgun with NYC agents as the Electronic Crimes Task Force pursues a culprit using fake credit cards to cash out ATMs throughout the city. But the goal isn't to apprehend the suspect; instead, units mobilize to follow the trail of stolen money, hoping it leads to the cyber theft mastermind.

Episode 1 - Battlefront Colombia

Summary is not available.
If You Like Secret Service Files, Then Try...