Watch Sex Change
Sex change is a show which will follow people as they go through the biggest change of their lives during sex changes. The people shown in the shows believe they were born into the wrong sex's body and are going to endure surgeries to correct the way they feel about themselves. Each episode follows two individuals who are ready to become the people they have always felt they were on the inside.
Being born into the wrong sex has affected all of the individuals in this show. They tell their stories and how they knew that the surgery would be the answer to fix the way their bodies do not display how they feel.
Dr. Marci Bowers is a doctor who in fact has gone through the surgery that she implements to her patients on the show. She herself was born in the wrong body and now she is doing surgery on everyone in the show to help them with the same issue she had all of her life.
The show lets the world know how it is to be transgender and how much work and time goes into the surgery itself to change into the people they want and need to be. It will allow everyone to understand a day in the life of someone going through a sex change. It is aired in Trinidad, Colorado which is the sex change capital of the world and will let the rest of everyone know what it is like. In the show it follows new patients every time allowing the audience to see what is like for each person and the difference in which a sex change can make in someone's life.
1 Season,

6

Episodes - Canceled

July 29, 2011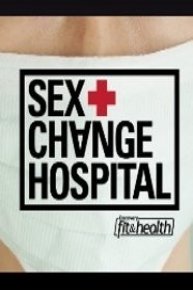 Sex Change

Full Episode Guide
Episode

6

-

Emeri & Donna

Emeri is a 20-year-old male-to-female college student who would like to have her surgery complete before the semester begins at school. Donna, formerly Donald, is a truck driver who comes to the hospital for male-to-female genital reassignment surgery.

Episode

5

-

Bree & Charlie

Bree Leann has come to the hospital for male-to- female genital reassignment surgery. Charlie has come to Trinidad for a vaginectomy and testicular implants.

Episode

4

-

Lisa & Jackie

Lisa is a 45-year-old patient who has come to the hospital for male-to-female genital reassignment surgery and breast augmentation. Jackie, 53, has come to the hospital for male-to-female genital reassignment.

Episode

3

-

Malinda & Alaina

Malinda is a 54-year-old bounty hunter who has come to the hospital for male-to-female genital reassignment surgery. Alaina is a 35-year-old patient coming in for male-to-female surgery.

Episode

2

-

Stephanie & Ryan