Watch Spouse vs. House Online - Full Episodes
Series Length:
1 Seasons,

6

Episodes
Schedule:
Wednesday 10:00 PM et/pt on TLC
Description:
On Spouse vs. House, a lucky couple receives $25,000 to renovate three rooms in their house, the catch? The wife has to leave for three weeks and hope that her husband, who has to do all the work alone, knows her well enough to create her dream come true. While away, she will work with designer Ryan Brown and come up with her idea of what the space should look like. After the three weeks, she shows him what she has come up with and he shows her what he has done, will they be on the same page?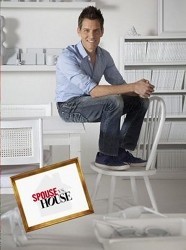 If You Like Spouse vs. House, Then Try...