Watch Stranger Among Bears
Series Length:
1 Season,

6

Episodes
Description:
A series following bear enthusiast Charlie Vandergaw, who is in Alaska living among the grizzly and black bears.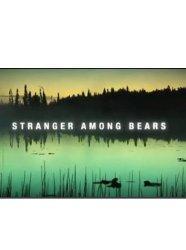 Stranger Among Bears

Full Episode Guide
Episode 6 - The End of Bear Haven?

The state police make a raid on Bear Haven.

The bears have severely damaged Charlie's cabin which may mean he must leave the bears behind.

Episode 4 - Feeding Controversy

There is a law barring feeding the bears, but Charlie believes he has found a loophole which he can take advantage from.

Episode 3 - The Grizzlies Are Coming

The grizzly bears are arriving at Bear Haven and begin marking their territory around Charlie's cabin, making life more dangerous.

Episode 2 - Down the Barrel of a Gun
If You Like Stranger Among Bears, Then Try...