Watch Streetball
Some of the most talented basketball players aren't playing in college or the NBA but they're streetballers, whose amazing dunking and dribbling skills have made them playground legends. Go along with a famous group of streetballers as they take on local playground teams.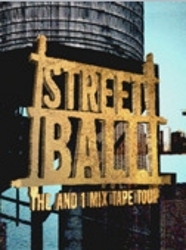 Streetball

Full Episode Guide
The AND 1 Tour goes to the Basketball Hall of Fame in Springfield, Mass.

And 1 team visit Escalades hometown Queens, NY then go to Philadelphia to play on the Temple University campus.

The AND 1 team go to Philadelphia and DC and play former University of Maryland basketball star, Lonny Baxter.

The AND 1 Team tours Graceland and some other local attractions in Memphis.