Watch Take Me Out Online - Full Episodes
Series Length:
1 Seasons,

8

Episodes
Schedule:
Thursday 8:00 PM et/pt on FOX
Description:
Take Me Out is one of the newest dating shows on FOX and is hosted by world-famous comedian George Lopez. Thirty women start out behind their own podiums which light up. Lopez then reveals the first man who is looking to find a date with one of the thirty women. He appears to the music of the song of his choice. The women immediately decide if the man is their type strictly from their first impression. If the women do not like what they see, they turn out their light by pressing a button on their podium. Those still interested continue on to learn more about the bachelor.
Women are then told a little about the bachelor and are shown a short clip staring him. As the women watch the clip, they can turn out their light at anytime they are turned off. At the end of the video, the round will end, and the women who have kept their lights on continue to learn more about the bachelor.
The next round the man exhibits one of his talents or interests to the ladies live on the stage in front of them. The women have one more chance to turn out their lights and take themselves out of the bachelor's dating pool. As long as at least one woman is still left with their light on after this round, the man will surely win a date. This is when the power in the game shifts from the women to the man.
The bachelor now has the opportunity to ask the women a question. From the answer he receives, he then decides which of the women he will take on a date.
Once the couple is matched up, they head off to the Take Me Out Resort where they will have the possibility of a wonderful, romantic date. Viewers are shown clips of their date on the following weeks episode. It will also be revealed if the date was successful and if there is any possibility of a future for the winning couple.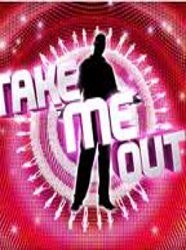 If You Like Take Me Out, Then Try...