Watch The 100 Mile Challenge Online - Full Episodes
Series Length:
1 Seasons,

1

Episodes
Description:
Exactly what it sounds like: you challenge yourself to eat only foods grown, produced and sold within 100 miles of your home. Anywhere from a week to a year... the length of the challenge is up to you.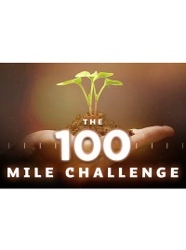 If You Like The 100 Mile Challenge, Then Try...