Watch The Balancing Act
If you are a busy career woman or a stay-at-home mom with just too much on your plate, then this is the show for you. The episodes guide you through making easy dinners, handling specific illnesses such as liver cancer and arthritis, vacation planning, body cleansing, orthodontics for your kids, and more. Make your load lighter by tuning in and watching some of these great shows to help you get your life together. The tips and suggestions will help you get organized and become more productive as well as give you great advice on specific subjects.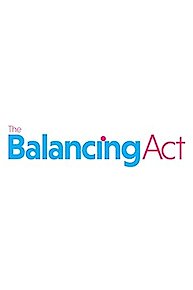 The Balancing Act

Full Episode Guide
Episode

17

-

Designing Spaces Season 8 Episode 17

Designing Spaces is the signature women-focused home improvement show that travels all over the country remodeling, the spaces we call home. In this Episode Think Green presents "Plan It For Our Planet". In this installment we look at how our homes are becoming more energy efficient and sustainable, thus reducing the strain on our communities and the eco-system.
Episode

49

-

The Balancing Act Episode 749

The Balancing Act is America's premier morning show that brings busy on-the-go modern women positive solutions and cutting-edge ideas. In this Episode we feature a baseball legend who talks getting off the bench and enjoying activities without aching; travels to tropical islands, helps create a rewarding retirement, gives tips on firearm safety

Episode

48

-

The Balancing Act Episode 748

The Balancing Act is America's premier morning show that brings busy on-the-go modern women positive solutions and cutting-edge ideas. In this Episode we look at technology in Medicine and Beauty.

Episode

47

-

The Balancing Act Episode 747

The Balancing Act is America's premier morning show that brings busy on-the-go modern women positive solutions and cutting-edge ideas. In this Episode learn about honey that comes from the rainforest of New Zealand known to have anti-aging properties; plus testing for heart disease risk - online!

Episode

46

-

The Balancing Act Episode 746

Episode

45

-

The Balancing Act Episode 745

Episode

44

-

The Balancing Act Episode 744

Episode

43

-

The Balancing Act Episode 743

Episode

42

-

The Balancing Act Episode 742

Episode

41

-

The Balancing Act Episode 741

Episode

40

-

The Balancing Act Episode 740

Episode

39

-

The Balancing Act Episode 739

Episode

38

-

The Balancing Act Episode 738

Episode

37

-

The Balancing Act Episode 737

Episode

36

-

The Balancing Act Episode 736

Episode

35

-

The Balancing Act Episode 735

Episode

34

-

The Balancing Act Episode 734

Episode

33

-

The Balancing Act Episode 733

Episode

32

-

The Balancing Act Episode 732

Episode

31

-

The Balancing Act Episode 731

Episode

30

-

The Balancing Act Episode 730

Episode

29

-

The Balancing Act Episode 729

Episode

25

-

The Balancing Act Episode 740

Episode

24

-

The Balancing Act Episode 739

Episode

23

-

The Balancing Act Episode 738

Episode

22

-

The Balancing Act Episode 737

Episode

21

-

The Balancing Act Episode 736

Episode

20

-

The Balancing Act Episode 735

Episode

19

-

The Balancing Act Episode 734

Episode

18

-

The Balancing Act Episode 733

Episode

17

-

The Balancing Act Episode 732

Episode

16

-

The Balancing Act Episode 731

Episode

15

-

The Balancing Act Episode 730

Episode

14

-

The Balancing Act Episode 729

Episode

13

-

The Balancing Act Episode 728

Episode

12

-

The Balancing Act Episode 727

Episode

11

-

The Balancing Act Episode 724

Episode

10

-

The Balancing Act Episode 721

Episode

9

-

The Balancing Act Episode 718

Episode

8

-

The Balancing Act Episode 716

Episode

7

-

The Balancing Act Episode 714

Episode

6

-

The Balancing Act Episode 711

Episode

5

-

The Balancing Act Episode 709

Episode

4

-

The Balancing Act Episode 707

Episode

3

-

The Balancing Act Episode 706

Episode

2

-

The Balancing Act Episode 703

Episode

1

-

The Balancing Act Episode 701