Watch The Bill Cosby Show
The Bill Cosby Show is one of the most classic television sitcoms in history of television. It is an American comedy sitcom that consists of a talented cast of hilarious actors and comedians including: Bill Cosby, Sid McCoy, Olga James, Lillian Randolph, Beah Richardson, and Joyle Bulifant. This show's theme song was created by Bill Cosby in collaboration with a very talented song writer and composer known as Quincy Jones. This theme song is called Hikky Burr. This light hearted television sitcom was created by the talented Ed Weinberger and Michael Zagor.
The Bill Cosby Show is an ultra hilarious sitcom comedy that airs on the highly popular television network, NBC Sunday Night Schedule. This show runs for 22 to 24 minutes at a time and during this time, viewers are hit in the face with crazy shenanigans and hilarious scenes. The plot is centered on a kind bachelor called Chet Kincard, a sweet physical education teacher at the local LA high school.
Chet Kincard (played by Bill Cosby) is a kind, single and caring man who helps many high school students through their troubles. During one episode, Chet helps an akward16 year old learn how to drive a car, but during this process, bill goes away for a minute and the teen crashed the car into an object. Chet even has to face family drama from time to time. In addition, Chet must face the craziness of dealing with many high school students and he does it with a smile on his face and a funny remark or two.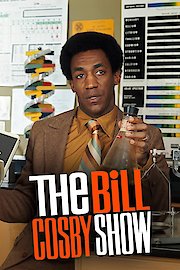 The Bill Cosby Show

Full Episode Guide
Episode 26 - The Saturday Game

A young Jewish boy joins Chet's little league baseball team. Saturday is the day of the big game, and the boy is forced to decide between playing in the game, or sitting out due to his religious beliefs, Saturday being the Jewish sabbath.

Episode 25 - The Long Road Back

John Marley guest stars in this episode as a wealthy, eccentric man who wants to relive his childhood. He seeks Chet's help to have his wish come true.

Episode 24 - The Green-Eyed Monster

Episode 23 - Power of the Trees

Elsa Lanchester guest stars as an eccentric woman who recruits Chet to help save a tree from being cut down at a construction site.

Episode 22 - The Barber Shop

Episode 21 - A Dirty Business

Episode 20 - Tobacco Road

Episode 19 - The Generation Gap

Episode 18 - The Sesame Street Rumble

Episode 17 - Miraculous Martin

Episode 15 - To Each According to His Appetite

Episode 14 - Teacher of the Year

Episode 11 - The Deluge (2)

Episode 10 - The Deluge (1)

Episode 9 - The March of the Antelopes

Episode 6 - The Lincoln Letter

Episode 5 - The Old Man of 4-C

Episode 4 - There Must Be a Pony

Episode 3 - Is There a Doctor in the Hospital?

Episode 1 - Anytime You're Ready, C.K.
Episode 25 - This Mouth is Rated X

Episode 24 - The Return of Big, Bad, Bubba Bronson

Episode 23 - How You Play the Game

Episode 22 - The Blind Date

Episode 21 - Driven to Distraction

Episode 20 - Goodbye Cruel World

Episode 19 - The Gumball Incident

Episode 18 - The Worst Crook That Ever Lived

Episode 17 - Lover's Quarrel

Episode 16 - The Elevator Doesn't Stop Here Anymor...

Episode 15 - Growing Growing Grown

Episode 13 - A Christmas Ballad

Episode 12 - A Word from Our Sponsor

Episode 11 - Going the Route

Episode 10 - Brotherly Love

Episode 9 - The Substitute

Episode 8 - The Killer Instinct

Episode 7 - To Kincaid, with Love

Episode 6 - Let 'X' Equal a Lousy Weekend

Episode 5 - Rules is Rules

Episode 4 - A Girl Called Punkin

Episode 3 - The Longest Hook Shot in the World

Episode 2 - Lullaby and Goodnight

Episode 1 - The Fatal Phone Call