Watch The Enemy Within
Series Length:
1 Season,

1

Episode
Description:
A look at the similarities between Anarchism in Victorian London and today's radicalism.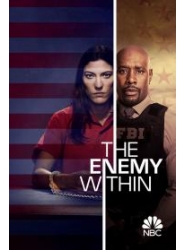 The Enemy Within

Full Episode Guide
Episode 1 - The Enemy Within

An extremist ideology is sweeping across Europe. Fundamentalist terrorist groups are operating in London. They want to end the British way of life and a minority are prepared to bomb and…
If You Like The Enemy Within, Then Try...