Watch The Fashion Team
Host Daphne Brogdon and Lawrence Zarian give an inside look at the best and the worst celebrity fashions. As well as keep you updated on the current trends and great fashion tips.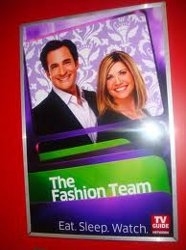 The Fashion Team

Full Episode Guide
Episode 5 - SAGs and More!

Celebrity fashion choices at the SAG Awards are reviewed and critiqued
If You Like The Fashion Team, Then Try...