Watch The Girls Of Hedsor Hall Online - Full Episodes
Series Length:
1 Seasons,

8

Episodes
Description:
MTV aims to turn a rowdy, mischievous girl into a true lady on "The Girls of Hedsor Hall." One dozen misbehaving American girls will be shipped off to England, where the breeding of proper young ladies is considered something of a science. Once there, these girls will be given a rare opportunity to completely change their lives at Hedsor Hall, a proper English finishing school, under the tutelage of headmistress Gill Harbord and disciplinarian Rosemary Schrager.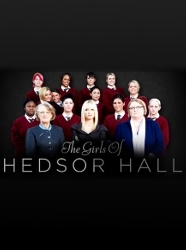 If You Like The Girls Of Hedsor Hall, Then Try...