Watch The Rose Bowl Game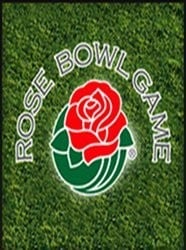 The Rose Bowl Game

Full Episode Guide
Episode 2 - 2010 Rose Bowl

Ohio State quarterback Terrelle Pryor was held back in the Fiesta Bowl last year, attempting just 13 passes in the loss to Texas. But the reins came off in Pasadena, and the sophomore responded with career highs in completions, attempts and pass yards in a breakout performance against Oregon. But would that be enough to hold off the resilient Oregon Ducks at the 2010 Rose Bowl?

The Bowl Mania Special on ESPN previews all of the BCS bowl games including the Rose Bowl and the National Championship matchup. The college football crew makes their selections as well as ranks their confidence picks.
Episode 3 - 2007 Rose Bowl

The USC Trojans and Michigan Wolverines battled it out for the eighth time in the 93rd Rose Bowl Game from Pasadena, Calif. No two teams have been invited to The Granddaddy of Them All more often, and no two teams have faced each other more times there than Michigan and USC. Both entered the contest having lost their last regular season game of the year, dashing National Championship hopes for these storied programs.

Episode 2 - 2004 Rose Bowl

Episode 1 - 1989 Rose Bowl
If You Like The Rose Bowl Game, Then Try...