Watch The Xtacles Online - Full Episodes
Series Length:
1 Seasons,

2

Episodes
Description:
The Xtacles is a spin-off the show Frisky Dingo it is even set within the same universe, with both shows sharing many characters. The Xtacles are trained soldiers that wear robotic suits and live aboard the Xcalibur, a large flying base. The Xtacles often get their mission orders from President Stan, who is generally unwilling to use them.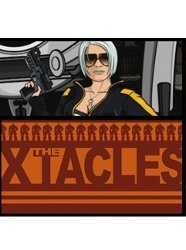 If You Like The Xtacles, Then Try...
Most Popular The Xtacles Episodes