Watch Top Hooker
Top Hooker is a reality television show for Animal Planet, and the Discovery Channel. It is a competition that pits expert fishers against each other. That is not all that is involved in this reality show. The challenges they face in this competition to be Animal Planet's Next Top Hooker are a series of never been seen before fishing challenges. The fishers on the show have to be daring fishing enthusiasts. The qualities these contestants will have are that they are competitive, outgoing, skilled anglers, game fisherman, spear fisherman, fly fisherman, trawlers, and trappers.
Animal Planet

1 Season,

8

Episodes - New Series

December 31, 1969

Reality

10

/
Watch Full Episodes of Top Hooker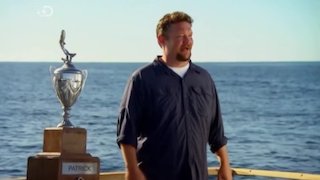 Season 1, Episode 8
High Seas Showdown
Season 1, Episode 7
The Final Four
Season 1, Episode 6
Walking on Water
Season 1, Episode 5
Squaring Off
Season 1, Episode 4
Whose Got the Smalle...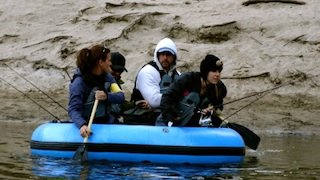 Season 1, Episode 3
River Rumble

Top Hooker

Full Episode Guide
Episode

8

-

High Seas Showdown

The finalists compete in a tree top challenge, with the final pair going head-to-head in a high seas showdown. Only one will be crowned Top Hooker and walk away with the grand prize.

Episode

7

-

The Final Four

Pushing their bodies to the brink, the competitors reel weights out of the ocean. In the team challenge, one group flourishes while the other flops. In elimination, anglers must race against the clock or risk having their dreams devastatingly dashed.

Episode

6

-

Walking on Water

The five remaining contestants back up trucks with boat trailers, and during a team challenge the competitors catch catfish in a large tank.

In a race against the clock, competitors must quickly hit 10 targets. In the team challenge, contestants struggle to score fish on giant floating squares. Desperate to stay, three anglers must master remote controlled boats to avoid going home.

Episode

4

-

Whose Got the Smallest?

Episode

1

-

The Oldest Profession (Pilot)