Watch Top Spot
Series Length:
1 Season,

8

Episodes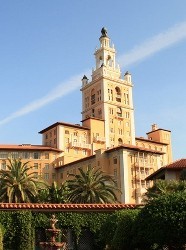 Top Spot

Full Episode Guide
Episode 7 - New York City

A couple plan a five-night New York City getaway on a $4500 budget. They tour three resorts before deciding on one. Included: a luxury hotel near Central Park; a charming boutique hotel in Greenwich Village; a hip hotel in Brooklyn.

A Texas couple tour three Vancouver resorts before choosing the one they want. Included: a relaxing retreat in the heart of the city; a secluded island resort; a hip downtown hotel.

Three Costa Rican resorts are toured.

Episode 3 - Virgin Islands
If You Like Top Spot, Then Try...