Watch Ultimate Cleaners
Series Length:
1 Season,

2

Episodes
Schedule:
Sundays, Thursdays at 10:00 pm et/pt on TLC
Description:
Douglas and his family are the "Ultimate Cleaners" they never give up on a home. From crack houses, rodent infestations, sewage spills and crimes scenes they bring homes back to life.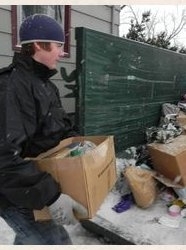 Ultimate Cleaners

Full Episode Guide
Episode 2 - Cleaning Katrina

The Ultimate Cleaners travel to New Orleans to clean up the devastation Hurricane Katrina left behind.

Episode 1 - For Health and Home

The Ultimate Cleaners travel to Midland, Michigan to clean up a recovered Hoarder's health hazardous house.