Watch Undercover Boss
One of the most unique reality programs airing today is CBS' hit Undercover Boss. Unlike most reality shows, this program features different people every episode, and its message is undeniably positive. Because of its distinctive nature, it has gained a moderately-sized, but loyal audience. People love to watch the show because they can relate to the people depicted on it, and they also enjoy the interesting dynamics presented on the program, in which powerful people are made to work at the level of ordinary, average citizens. While some people feel that Undercover Boss may be a bit too formulaic, its formula is a major reason why it has become so popular and so beloved among the American television viewing public.
Originally a hit show in the U.K., the American version of Undercover Boss was first shown to domestic audiences on February 10, 2007. Notably, the premier episode of the program was aired immediately following that year's NFL Super Bowl, meaning that an amazingly large number of people were exposed to the program during its first broadcast. Since then, the show has produced two full seasons, and it is currently in the midst of its third season. Moreover, repeat showings of the program are now being aired on cable network TLC, allowing even more fans to watch the show.
Undercover Boss follows a fairly simple formula in each episode. Typically, a CEO, owner or high-ranking employee of a particular company makes the decision to go undercover among front-line employees of his or her company. This means that they must often wear disguises to shield their identities from the people with whom they will be working. The program depicts the bosses' reactions to doing the work normally reserved for those in lower levels, but it also shows how the bosses relate to their employees in a way that would not be possible if the workers knew the truth. Through this undercover activity, the bosses usually find ways to improve their companies while rewarding those who provide excellent examples as model employees.
Very rarely is there intense drama on Undercover Boss, and this is part of the reason why so many people enjoy watching it. The program is light and heartwarming, and it usually ends with smiles and tears of joy coming from those who have been portrayed throughout the hour. Although it is not the most popular reality show on TV, it is well-liked by a large number of people who prefer their programs to be positive and uplifting.
Watch Full Episodes of Undercover Boss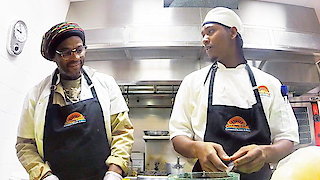 Season 7, Episode 12
Golden Krust (43:31)
Season 7, Episode 11
Wienerschnitzel (43:33)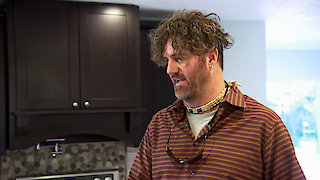 Season 7, Episode 10
United Real Estate G... (43:31)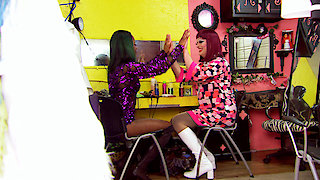 Season 7, Episode 9
Hamburger Mary's (43:29)
Season 7, Episode 8
4 Wheel Parts (43:28)
Season 7, Episode 7
Marco's Pizza

Watch Episodes
News
Clips & Extras
Undercover Boss

Full Episode Guide
Season
7
12 full episodes, 1 clip available
David Seelinger, Chairman and CEO of EmpireCLS Worldwide Chauffeured Services, labors undercover at his luxury transportation business.

Episode

13

-

AdvantaClean

Season 7 concludes with AdvantaClean CEO Jeff Dudan working undercover at his light environmental services business.

Episode

12

-

Golden Krust

Lowell Hawthorne, President and CEO of Golden Krust Caribbean Bakery & Grill, goes undercover at the family-owned manufacturer, distributor and franchisor of Caribbean-inspired cuisine with 120 sites and items in 20,000 grocery stores, and learns some of the chefs are lacking some of the company's official recipes.

Episode

11

-

Wienerschnitzel

Episode

10

-

United Real Estate Group

Dan Duffy, the CEO of United Real Estate Group, goes undercover as a real estate agent, land appraisal specialist, interior decorator and auctioneer.

Episode

9

-

Hamburger Mary's

Identical twin brothers Ashley and Brandon Wright, co-owners of Hamburger Mary's, a flamboyant chain of LGBT-friendly food establishments that serve gourmet burgers and cocktails as well as drag shows and nightly entertainment, each labor covertly as the other views via a live video feed.

Episode

8

-

4 Wheel Parts

Greg Adler, President and CEO of 4 Wheel Parts, goes undercover to get acquainted with the people that run his business.

Episode

7

-

Marco's Pizza

Bryon Stephens, President and COO of Marco's Pizza, goes undercover to get acquainted with his employees.

The Principal and CEO of 14 chic hotel bar and restaurant venues goes undercover to rub shoulders with his employees who keep the party going.

Jeffrey S. Young, co-owner of YESCO, a custom electric sign company that fabricates, installs and provides service for signs, electronic display systems and lighting, goes undercover and must face his fear of heights when tasked with changing a light high above downtown Chicago.

Episode

4

-

Muscle Maker Grill

The new chairman of Muscle Maker Grill goes undercover and is fed commentary from the founder of the company who's watching via a live video feed.

Episode

3

-

Shoppers World

Shoppers World CEO, Sam Dushey, goes undercover to his discount stores and finds one store without security where people are shoplifting a lot of things.

Episode

2

-

Nestle Toll House Cafe

Shawnon Bellah, Crest Foods CEO, works covertly at the Nestle Toll House Cafe and can't keep up with her own customer service requisites.

Episode

1

-

Buffalo Wings & Rings

Buffalo Wings & Rings CEO Nader Masadeh goes under cover to check on his restaurants and is confronted by an angry manager.
Season
6
13 full episodes
In the sixth season finale, the CEO and founder of Vivint, a home security provider, goes undercover to investigate his company.

Episode

12

-

Peavey Electronics

Courtland Gray, COO of Peavey Electronics, works undercover at his audio company.

Episode

11

-

Gigi's Cupcakes

Gigi Butler, Founder and CEO of Gigi's Cupcakes, America's largest cupcake franchise, goes undercover to investigate her company.

Episode

10

-

Armando Montelongo

When the chief executive officer of Armando Montelongo Companies goes undercover he hires a body double to keep employees focused.

Jessica Herrin, CEO and Founder of Stella & Dot, a boutique-style jewelry and accessories line, goes undercover.

The founder and CEO of Forman Mills, Rick Forman, works undercover in his discount clothing outlets.

Robert Powells, President and Co-Founder of The Rocket Fizz Soda Pop and Candy Shops, the largest candy and soda shop franchise in America, goes undercover.

David Seelinger, CEO of EmpireCLS, goes undercover to see if his chauffeur business is being managed properly.

Episode

5

-

Phenix Salon INC.

Phenix Salon Inc. founder Gina Rivera goes undercover and attempts to complete a pedicure and a straight-razor shave.

Jose Costa, president of Maaco, works undercover at his body shops.

Episode

3

-

Bikinis Sports Bar & Grill

Doug Guller, founder and CEO of Bikinis Bar and Grill, works undercover at his restaurants.

Episode

2

-

Mayor of Pittsburgh

Bill Peduto, the mayor of Pittsburgh, goes undercover as a municipal employee in the Steel City.

In the sixth season premiere, the president and CEO of True Value hardware store, John Hartmann, goes undercover and is floored by the behavior of one employee.
Season
5
15 full episodes
Season
4
17 full episodes
Season
3
13 full episodes
Season
2
22 full episodes
Most Popular Undercover Boss Episodes
Season 2 Episode 4

Frontier Airlines

10/17/2010
Undercover Boss Video Clips & Extras
4 Wheel Parts
Preview (00:21)