Watch Vanguard
Series Length:
6 Seasons,

60

Episodes
Description:
Vanguard journalists, as the recipient of the 69th Annual Peabody Award, investigate the most compelling issues from around the globe, often through the eyes of the people living the stories. Armed with digital cameras and a common mission to make sense of our rapidly changing world, our team tells the unfiltered stories that no one else is telling.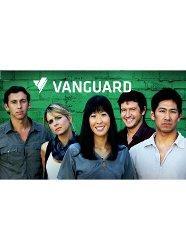 Vanguard

Full Episode Guide
Episode 7 - Cage Fighting in the USA

Episode 6 - The 99 Percent

Vanguard's "Two Americas" takes a ground-level survey of the growing economic disparity in America, profiling a month in the lives of two families in very different income brackets.

Episode 4 - The War on Weed

Christof Putzel travels coast to coast to investigate the bizarre range of marijuana laws and enforcement in America. In California, legalized medical marijuana has led to something of a free for all and the Feds are cracking down. In Colorado, medical marijuana is protected by the state constitution and millionaire entrepreneurs have set up shop. In New York City, African-American men are arrested by the tens of thousands for low-level pot possession.

Episode 3 - Under the Knife Abroad

Episode 1 - Arming the Mexican Cartels
Episode 7 - Recovery High

Episode 6 - This Illegal American Life

Episode 4 - City of God, Gangs & Guns

Episode 3 - Sushi to the Slaughter

Episode 2 - Sex, Lies & Cigarettes

Episode 1 - Gateway to Heroin
If You Like Vanguard, Then Try...