Watch Voltron: Defender of the Universe
The show was about a group of space explorers who piloted a giant super robot, Voltron. One of the robot's weapons was a sword that appeared to be as long as a skyscraper. The sword was particularly handy against the enemies that the team of explorers faced. This show was sprung from a joint venture between Toei Animation and World Events Productions. The original TV series was in syndication and you got to see it from 1984 to 1985. People enjoyed this series so much that there was a follow-up series, many comic books and an one-hour special.
People got to enjoy it again by watching the show on DVD. Twenty years after the show, Australians got to see all episodes of the show on a DVD released by Madman Entertainment. Voltron was distributed as a DVD by Media Blasters in Region 1. Manga Entertainment released this show on DVD in England in 2007.
5 Seasons,

127

Episodes

September 10, 1984

10

/
Watch Full Episodes of Voltron: Defender of the Universe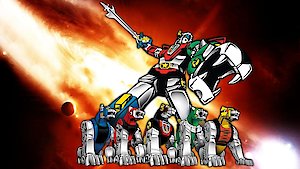 Season 7 Episode 12
Raid on Galazy Garri... (23:00)
Season 4 Episode 53
Dinner and A Show (23:00)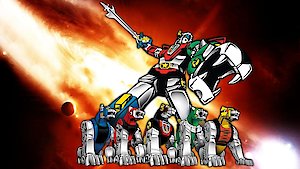 Season 3 Episode 38
Raid of The Red Bere... (23:00)
Season 3 Episode 20
Breaking Up is Hard ... (23:00)
Season 3 Episode 19
The Alliance Strikes... (23:00)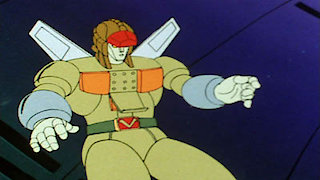 Season 3 Episode 18
No Muse Is Good Muse (23:00)

Voltron: Defender of the Universe

Full Episode Guide
Episode

12

-

Raid on Galazy Garrison

Drule saboteurs manage to disable Voltron's energy supplysystem, making it impossible to form the super robot. Theempire takes full advantage of this, sending a fleet to Earthto stage a direct attack on Galaxy Garrison high command!The Voltron Force can only watch helplessly as enemy shipsbombard Earth's surface directly. Carver's fleet rushes tohelp the Explorer, so the energy system can be repaired.
Episode

53

-

Dinner and A Show

With Zarkon and Lotor recovering from their big defeat against the forces of Planet Arus, local Drule warlord Cossack makes his move for glory. He assaults Planet Pollux, and manages to corner Bandor. Sven signals the Voltron Force and rides out on his horse to save the young prince. Keith and the others arrive to find that Cossack is working alongside an old enemy, and has a deadly trap waiting for Princess Alura.
Season
3
19 full episodes
Season
2
42 full episodes
Season
1
53 full episodes
If You Like Voltron: Defender of the Universe, Then Try...