Watch Wartorn 1861-2010
Documentary that explores post-traumatic stress, suicide and the disorders that stay with individuals after serving time in the military.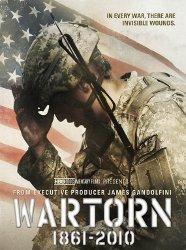 Wartorn 1861-2010

Full Episode Guide
Episode 1 - Wartorn 1861-2010

Some of the subject matter in the following documentary may be upsetting to some viewers. Viewer discretion is advised. Post-traumatic stress disorder (PTSD) is a crippling anxiety that results from exposure to life-threatening situations.
If You Like Wartorn 1861-2010, Then Try...