Watch Wedding Wars
Wedding Wars is a reality show on VH1 which features twelve engaged couples who go on a reality show to win the wedding of their dreams plus $25,000 to start their new life together. The couples fly to Hawaii and compete in challenges to win prizes and the right to eliminate other contestants on the road to winning the competition.
Wedding Wars, produced by VH1 in 2010 and originally airing in 2011, surprises contestants by making them live in huts in the jungle, where they compete in challenges such as gladiator battles and walking on treadmills floating on water. In other challenges the couples must compete to see who gains the most weight eating at a buffet and dig for buried treasures, gift cards. The couples compete in these challenges to earn prizes towards their weddings, such as Las Vegas bachelor and bachelorette parties and flowers, cakes and cash. Each challenge also grants one couple security, ensuring they cannot be eliminated each week.
Throughout the show, couples create alliances with other couples who pose the greatest competition and scheme to vote other couples off the show in hopes of being the winners of the cash and dream wedding. At the end of each episode, couples attend a chapel ceremony where couples are voted off based on results of the competitions as well as the votes of other couples. The ceremonies get emotional at times with contestants revealing their motivations for being on the show and details of their relationships. Each of the eleven episodes features the contestants as they are challenged both physically and psychologically, testing them individually and as couples, contestant interviews are featured throughout the show, where they share their strategies and thoughts. At the end of the series one couple gets married in Hawaii with their families and the other contestants as their guests.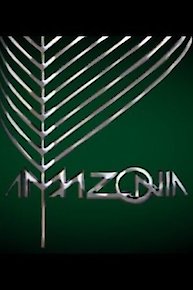 Wedding Wars

Full Episode Guide
The final three. At the final security challenge, the brides are stuck on floating treadmills, running faster and faster as their fiances struggle to save them. The winning couple decides who gets voted off next. After the decision is made, the final two couples head to the final chapel ceremony. The winning couple cleans up and immediately enjoys the wedding of their dreams, surrounded by friends and family. This Wedding War is over.

The final four couples dig for buried treasure including a $10,000 gift registry and fight to remember their reception seating chart. At the chapel ceremony, one couple will just miss the opportunity to compete in the finals and win their $100,000 dream destination wedding and a $25,000 nest egg.

The 5 couples remaining are getting closer and closer to a dream wedding.

Trust and friendship are tested.