Watch Wicked Tuna
Wicked Tuna is a ten episode reality television show produced by the National Geographic Channel. The show focuses on a group of fishermen from Gloucester, Massachusetts. These fishermen specialize in catching bluefin tuna. Catching bluefin tuna is extremely profitable
Watch Full Episodes of Wicked Tuna

Season 5 Episode 15
The Final Fishdown (44:10)
Season 5 Episode 14
The Thin Bluefin Lin... (44:11)
Season 5 Episode 13
Tuna Invaders (44:10)
Season 5 Episode 12
Comeback Kid (44:10)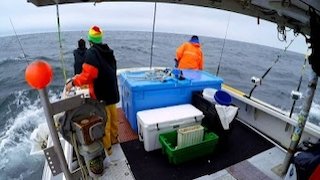 Season 5 Episode 11
Riders In The Storm (44:10)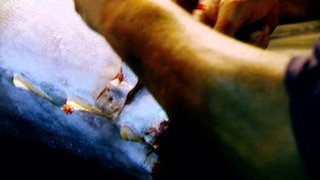 Season 5 Episode 10
Doubling Down (44:10)

Watch Episodes
Clips & Extras
Wicked Tuna

Full Episode Guide
Season
5
15 full episodes
Episode

15

-

The Final Fishdown

The race wraps up with one remaining catch during the final week of the season.

Episode

14

-

The Thin Bluefin Line

A thin line separates the top four boats with only two weeks remaining in the season.

Episode

13

-

Tuna Invaders

The captains fight for the last tuna of the season.

Episode

12

-

Comeback Kid

A surprising opponent emerges within the last four weeks of the tuna season.

Episode

11

-

Riders In The Storm

Episode

10

-

Doubling Down

Two leaders proceed to a very big haul offshore on Georges Bank.

Episode

9

-

Take It To The Bank

The leaders choose to take a trip to increase their chances or come back empty-handed.

Episode

8

-

Opposites Distract

Crews unite or fall apart during the middle point of the tuna season.

Episode

7

-

Snitches Get Fishes

Paul's luck is improving while Pete observes some shortcomings in his daughter.

Dave assists Paul after he loses his team.

Episode

5

-

Big Hauls and Downfalls

The fishermen start to question the season after a series of mishaps harm their take in.

Episode

4

-

Pissed Off on Pissah

FV-Tuna.com talks to last season's winner, Hard Merchandise. Sparks fly between the crew members on the Wicked Pissah.

Episode

3

-

May the Fish Be with You

Captain Marciano sees a change of luck. Also, an alliance is tested between two captains.

Episode

2

-

Tuna And Tequila

Paul runs his own ship. Elsewhere, two captains come to a truce.

Episode

1

-

Something To Prove

In the season 5 premiere, a new boat and team joins the group while old rivalries continue to boil.
Season
4
16 full episodes
Episode

16

-

Too Close to Call

With a few days remaining in the season, Captain Dave Carraro is desperate to repeat last year's win.

Episode

15

-

Bait and Switch

In the final week of the bluefin season, Capt. Dave Marciano tries to keep his lead.

Episode

14

-

Knock Out Punch

The top four crews are in a tight race with less than two weeks left of the bluefin tuna season.

Episode

13

-

Tuna Trifecta

With only three weeks left to fish, every Gloucester captain is desperate to stack the deck with bluefin and earn some final paychecks before the season closes.

Episode

12

-

Triple Crossed

One captain's decision to withhold information severs ties with an important ally.

Episode

11

-

Threeâ' A Charm

Bad luck, bait problems and big egos plague the Gloucester fleet.

Episode

10

-

When Push Comes to Shove

It's the beginning of week 10 of the North Atlantic bluefin tuna season in Gloucester, Massachusetts. With only six weeks of fishing left, the competition is heating up, driving captains to push themselves and their crews to the brink.

Episode

9

-

Wicked Pissed

It's week nine and Captain Paul Herbert, of Kelly Ann, is struggling to prove himself.

Episode

8

-

Battle at Midway

It's the midway point of fishing and the crews are either digging deep or crumbling from the grind.

Episode

7

-

The Maine Event

The captains are running out of time with the season coming to a close soon, so they must decide to make the long haul north to Maine waters, where the fish are biting, or take their chances closer to home.

Episode

6

-

Bent Rods and Broken Hearts

The fleet's underdogs struggle to turn around their seasons and a new team joins the competition.

Episode

5

-

Go Hard or Go Home

It's week five of Gloucester's bluefin tuna fishing season, and when a sudden storm engulfs the fleet, each captain must decide if the risk of staying out on the water is worth the reward of catching more tuna.

Episode

4

-

Harpoon Hellraising

It's week four of the North Atlantic bluefin tuna season and Captain Paul Herbert fights to put his first tuna of the season on deck. Captain Greg Chorebanian and first mate Greg Gibbs of the harpoon boat Kristiana steam into Gloucester on a mission: to take down rival Captain Hollywood.

Episode

3

-

Bluefin Beatdown

Captain TJ Ott is determined to reel in more fish, but runs into trouble.

Captain Tyler McLaughlin is ready to beat Captain Dave Carraro.

It's opening day for bluefin season, and all captains in Gloucester want to bring in the first catch.
Season
3
15 full episodes
Season
2
15 full episodes
Season
1
10 full episodes, 4 clips available
If You Like Wicked Tuna, Then Try...
Most Popular Wicked Tuna Episodes
Season 5 Episode 1

Something To Prove

2/01/2016

Season 5 Episode 7

Snitches Get Fishes

3/21/2016
Wicked Tuna Video Clips & Extras
Wicked Tuna - Last Bite of the Season
Clip (02:44)
Wicked Tuna - Tails Up Baby
Clip (02:05)
Wicked Tuna - Stormy Catch
Clip (03:05)
Wicked Tuna - Fish Frenzy Nightmare
Clip (02:32)
Wicked Tuna - Biggest Fish of the Year
Clip (02:58)
Wicked Tuna - Meet Paul
Clip (02:35)
Wicked Tuna - Meet Captain Dave
Clip (02:42)
Wicked Tuna - Captain Ralph vs. Googans
Clip (02:41)