Watch Witchblade: The Animated Series
The television series entitled Witchblade: The Animated Series is about the adventures of Masane as a witchblade bearer. Due to men's greed since the dawn of humanity, the witchblade is now under the control of women. A new woman, Masane Amaha, has now been selected to bear the witchblade. She now faces destiny and needs to strike a balance between ecstasy and destruction.
Masane is a very kind lady who is always very helpful to all the people she comes across. She is however very awkward and clumsy when it comes to managing her house. She also behaves and dresses like a tomboy. She suffers from temporal amnesia after she lost her memory during an earthquake. After the earthquake she was discovered carrying a baby who she considers as her daughter and after six years she took the child to Tokyo. She returns to Tokyo as a single mother and has no job or source of income to take care of her daughter Rihoko. The child support department tries to take Rihoko from her because they believe she is not capable to take care of her, but she resists them. However, at the end of the series it is revealed that Masane is not Rihoko's biological mother.
After Masane returns to Tokyo she discovers a strange structure on her wrist which she later finds out to be the witchblade. She tries to take it out but does not succeed and forcefully has to assume her responsibilities as the new bearer of the witchblade. At the end she choses to die to protect Rihoko from inheriting the witchblade.
Rihoko is Masane's daughter. She is also known by her friends as Riko. She acts very mature and takes good care of her mother Masane who is not very responsible as an adult. Riko does all the house chores such as cooking, cleaning and washing. She later finds out that her real mother is Reina and her father is Takayama.
2 Seasons,

36

Episodes

September 18, 1994
Watch Full Episodes of Witchblade: The Animated Series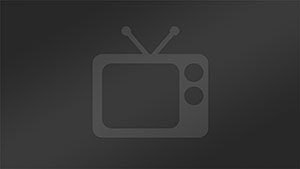 Season 2 Episode 12
Ubique (44:40)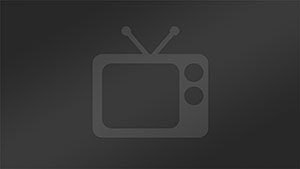 Season 2 Episode 11
Palindrome (45:32)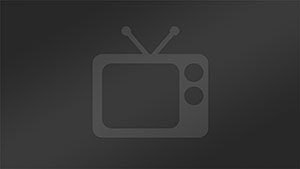 Season 2 Episode 10
Parabolic (43:55)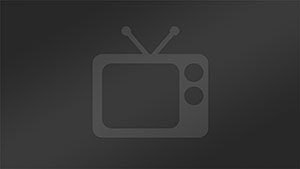 Season 2 Episode 9
Veritas (43:38)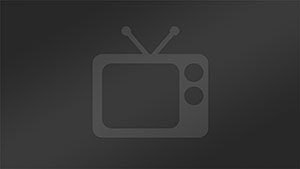 Season 2 Episode 8
Hierophant (43:37)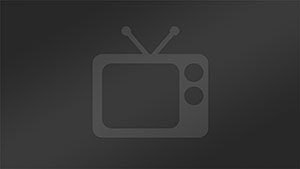 Season 2 Episode 7
Lagrimas (44:31)

Witchblade: The Animated Series

Full Episode Guide
Season
2
12 full episodes
Sara awakens from a nightmare to discover the Witchblade gone and New York City in chaos after a bizarre homicidal spree. When she finds that the killers recently accessed Cyberfaust.net, a Web site run by someone who knows about the Witchblade, Sara suspects Kenneth Irons. Risking her sanity, she peruses the site and becomes helpless due to Cyberfaust's spell. She is forced to battle against the Witchblade and its diabolical new wielder.

Danny and Jake go undercover to investigate a deadly fight-club incident. Sara is drawn to one of the fight-club members, Conchobar (KIM De LURY), because he has a mysterious and emotionally overwhelming connection to her past.

Lupo (Oscar nominee ERIC ROBERTS - "Runaway Train," "Star 80"), an international hate-clan leader, is accused of killing the parents of a young woman, Bola (ALEXIS DZIENA), after she thwarts several of the group's murder attempts. Sara must enlist the power of the Witchblade to protect Bola and defeat Lupo.

A killer known only as V tries to take over New York's organized crime syndicates, causing mayhem. But when the evidence gathered at the crime scenes includes the fingerprints of Sara's long-dead father, Sara must trust the Witchblade's powers to overcome her emotions and wage war with the greatest evil she has ever faced.

Sara experiences love at first sight when she meets a man who is perfect for her. But the affair goes awry when Irons returns from the grave with knowledge of the man's true identity. Sara is faced with an impossible dilemma: Can she kill the man she loves?"

When Sara and Danny investigate a death related to illegal drugs, a narcotics policeman, Dean, demands that they let him take the case. However, the partners convince Dean to let them work with him in return for Jake helping Dean with an undercover purchase. As the cops discover a deadly new drug that is linked to the fatalities, Dean betrays Jake and flees with narcotics and money. Sara and Danny save Jake and thwart Dean.
Season
1
24 full episodes
The final battle between the Witchblade and the Cloneblades erupts! Consumed with madness, Maria leads her Sisters into a clash with Masane. High atop Tokyo Tower, all will face their destiny.

Masane and her allies prepare for battle. As three twisted Cloneblades move to take the Witchblade by force, thousands of I-Weapons approach to violently complicate matters.

A tender moment between Masane and Rihoko is interrupted by attacking X-Cons. Meanwhile, Maria's chosen the next Sister to take on the Witchblade, and theres even more trouble approaching from offshore.

Takayama offers reassurance that he will look out for Rihoko if Masane falls in battle. It's a good thing - Maria has never been more focused on claiming the Witchblade for herself.

Masane and Takayama grow closer after she reaches new levels of lust and rage to protect him. Over at the NSWF, Father's joy is short-lived when his latest Cloneblade stages a coup.

Takayama resigns after claiming responsibility for several high-profile incidents, leaving the Doji Group in Wado's hands. Meanwhile, Maria takes over training the new generation of Cloneblades.

Takayama struggles to maintain the upper hand against his rival, Wado, and Tozawa digs up all the dirt he can on Father. Meanwhile, the Cloneblade project may have goals more sinister than mere profit.

As the residents of the Natsuki Building head off for the beach, Takayama warns Masane that Witchblade and Cloneblade alike take severe tolls on the life of the bearer.

Reina and Masane rush to save Rihoko from Maria's jealous rage. Unfortunately, the action attracts the attention of every X-Con for miles around.

As Reina and Rihoko's relationship suffers, Masane's mental state suffers too. Elsewhere, Maria has risen to the challenge and embraced the Cloneblades.

Masane and Rihoko are on the run after the Child Welfare Ministry attempts to use DNA evidence to separate mother and daughter. Dr. Nishida tasks Nora with hunting them down.

The NSWF studies the captive Masane, looking for insight into the relationship between bearer and blade. The agency gets a much closer look at the Witchblade's power than they were expecting.

Rihoko falls ill and must be tended to by someone besides her mother. Meanwhile, after battling the Cloneblade Nora, Masane finds herself in the hands of the NSWF - and Father is waiting.

Takayama reprimands Masane after she's spotted with a civilian during an encounter with an X-Con. Her punishment: get dolled up and accompany the Director to a fancy dinner party.

Tozawa and Masane investigate a strange string of murders. Hopefully, the crimes are unrelated to the lonely man recently befriended by Rihoko.

A new model of X-Con is killing in ways that none have before, and with Masane along for the ride, Tozawa becomes a willing participant in the hunt for the monsters.

After Shiori's sanity crumbles, she attacks the ship carrying Masane. When the battle ends, the true destiny of those who bear the blade comes into harsh focus.

The Doji Group rescues Masane from the ravaging hands of her clone contemporaries. As she is whisked away, a savage assailant gives chase.

The Doji Group wants Masane to deal with the rogue X-Cons stalking the streets of Tokyo. In exchange for her work, Takayama guarantees Masane a new life with her daughter.

Masane, reborn a furious force of nature, is conscripted into service by the Doji Group. While the reality of her new life sets in, her daughter wanders Tokyo alone.

Episode

1

-

The Beginning

After arriving in Tokyo, Masane becomes unhinged when Rihoko is spirited away by the Child Welfare Ministry. In the chaos, the Witchblade is unleashed!
If You Like Witchblade: The Animated Series, Then Try...
Most Popular Witchblade: The Animated Series Episodes
Season 2 Episode 12

Ubique

8/26/2002