Watch Yo! MTV Raps
Yo! MTV Raps was a two-hour music video program, which ran from 1988 to 1995. The program was the first showcase of hip hop music on the network, and was hosted by Dr. Dre, Ed Lover and Fab 5 Freddy.
1 Season,

1

Episode - Canceled/Ended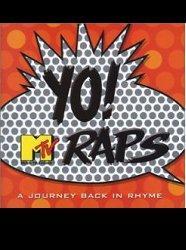 Yo! MTV Raps

Full Episode Guide
Episode 0 - Yo! Top Ten Episodes

From Biggie's debut to 'Yo' freestylin' in Japan and Jamaica to the rise of N.W.A., these are the all time top ten episodes of "Yo! MTV Raps."
If You Like Yo! MTV Raps, Then Try...