Watch 28 Days Later
"His fear began when he woke up alone. His terror began when he realised he wasn't."
28 Days later is a film directed by acclaimed director Danny Boyle (Trainspotting, Slumdog Millionare) which stars Cillian Murphy (Batman Beginds, The Dark Knight Series) as Jim, a paper courier who wakes from a coma to discover his home city of England is abandoned... except for the rage infected zombies. The rage virus creates a ravenous, zombie like state driving people mad and driving them essentially to tear people apart. Confused and scared, Jim finds Selena, another survivor. She is hardened by the pasts months devastation. Together they find Frank and his daughter Hannah, hold up in their apartment complex. The group decides to hit the road after hearing a radio broadcast from a group of soldiers claiming they have shelter and a cure for what has ravaged the entire world.
The film is the first to feature running zombies, which makes for a riveting and intense scene when the group gets a flat tire in a tunnel and hundreds of the infected sprint toward them like rabid dogs. Eventually the group makes it out and to the gates of what seems to be an abandoned military post. Frank becomes infected when a crow drops infected blood into his eye, he turns and is shot by a soldier. Jim, Selena and the now fatherless Hannah are taken in by the soldiers. Eventually it becomes clear that the soldiers simply put out the broadcast to find women and more alarming, they kill any men that come along with whatever women show up.
After a fight, Jim is taken out to be shot but escapes and climbs over the protective wall surrounding the compound. Selena and Hannah are assaulted and forced to wear dresses. Selena gives Hannah a Valium so she won't be too scarred by whatever happens.
Later, Jim returns and opens the compound up to the infected. Several soldiers are killed. In one particularly gruesome scene, Jim confronts the man who intended to shoot him and jams his thumbs deep inside the man's eye sockets, killing him.
Jim, Selena and Hannah escape the now overrun compound and find shelter in an abandoned house. 28 days later, the infected (who are still essentially living people) begin to starve and die out. A plane flies over their new home and a glimmer of hope is found.
|
2003
|
1 hr 53 min
|

/

10
Cast

Studio

Director

Danny Boyle

Language

English
28 Days Later News
'Night of the Living Dead' Creator Dies at 77
July 17, 2017 @ 6:04 am PST
|
Read More

Bradley Cooper Wisely Ditches 'The Crow' Remake
August 16, 2011 @ 8:00 am PST
|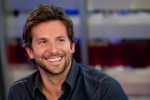 Bradley Cooper has stepped away from the production of "The Crow" remake because he's committed to filming "Paradise Lost." Given the reactions of fans of the original movie to the remake, it may have been a wise move, but that hasn't stopped Mark Wahlberg and Channing Tatum from talking to producers about taking over the role.
Read More

Video: The Best Moments of the 2012 Olympics Opening Ceremony
July 28, 2012 @ 12:30 pm PST
|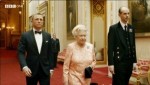 How did London's Opening Ceremony for the 2012 Summer Olympics compare to the ceremony in Beijing? Check out video highlights here and see for yourself!
Read More

'Falling Skies' Premieres Tonight: Why We're Geeked Out About Spielberg's New Show (Plus: Watch a Sneak Peek)
June 19, 2011 @ 7:01 am PST
|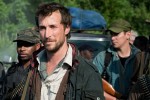 We've been talking up the new TNT series "Falling Skies" for a couple months now, and the summer TV event is finally ready to premiere this Sunday. In case you haven't heard, the series is Executive Produced by Steven Spielberg, was written by Robert Rodat (the Oscar nominee who wrote "Saving Private Ryan") and stars Noah Wyle.
Read More


Watch 28 Days Later Trailer

28 Days Later 2002 Trailer
|
2:00
Watch 28 Days Later Online - Watch online anytime anywhere: Stream, Buy, Rent
28 Days Later is currently available to watch and stream, buy, rent on demand at Amazon, Vudu, Google Play, FandangoNow, YouTube VOD, iTunes online.