Watch Akira
"Neo-Tokyo is about to E.X.P.L.O.D.E."
The story of Akira takes place in 2019 in Neo-Tokyo. The story focuses on a biker leader named Shotara Kaneda. Kaneda and his gang members fight against a rival gang, known as the Clowns. Unfortunately, Kaneda's friend, Tetsuo Shima gets injured during the fight and accidently crashes his motorcycle into a mysterious small esper named Takashi.
As soon as Kaneda and his gang are taken in and being interrogated, Kaneda meets a young woman named Kei, who is a member of the revolutionary group. Kei decides to release the gang as well as arranges her own release from her group.
Meanwhile, Tetsuo discovers that he received his psychic powers from the accident. After he finds this out, he makes an attempt to run away from the group.
As Tetsuo plans to escape this secret government laboratory, he encounters four small espers known as Kiyoko, Masaru, Takashi and another esper named. They all know what Tetsuo is planning and attempt to kill Tetsuo.
Keneda and Kei try to stop Tetsuo from his violent rampage, but they fail to do so. Tetsuo finds himself near Neo-Tokyo's Olympic Stadium. He finds out that the esper, Akira, is located in a cryonic storage compartment underneath the stadium.
|
1988
|
2 hr 5 min
|

/

10
Cast

Studio

Director

Ruairi Robinson, Katsuhiro Otomo

Language

English
FREE
SUBSCRIPTION
RENT / BUY
Akira News
Jordan Peele Could Direct Akira Movie
March 30, 2017 @ 7:25 am PST
|
Read More

Is 'Akira' Dead? Live-Action Film Loses Director Albert Hughes
May 28, 2011 @ 12:00 pm PST
|
I propose a perplexing proposition, film freaks: how deep into the dregs of "Development Hell" must the doomed descend before being deemed "deceased?" The word coming down from Deadline today is that director Albert Hughes has parted ways with Warner Bros.' live-action adaptation of the classic Japanese manga and anime "Akira" over creative differences.
Read More

Kristen Stewart's Next Role: Psychic Superhero in 'Akira?'
November 15, 2011 @ 12:03 pm PST
|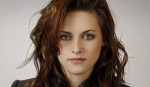 It was only about a week ago that we learned that Garrett Hedlund, who starred in "Tron: Legacy," would be playing the lead in the live-action movie adaptation of the manga/anime "Akira." Now an offer has gone out for the female lead, and it would appear that the studio's first choice is none other than Kristen Stewart!
Read More

'Iron Man' Writers Hired for 'Tomb Raider' Reboot
May 05, 2011 @ 2:48 pm PST
|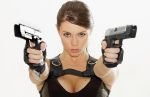 Good news for those who are excited about the "Tomb Raider" reboot! The rest of you can continue about your business. GK Films has just hired Mark Fergus and Hawk Ostby, who wrote "Iron Man" and also win the award for Most Oddly-Named Writing Duo, to pen the script for the new "Tomb Raider" movie. Those who saw "Iron Man" will know why this is such good news: the team put together an impressive script for the first film, featuring snappy dialogue, a simple yet involving story, strong characters, and a fascinating origin.
Read More


Watch Akira Trailer

Watch Akira Online - Watch online anytime anywhere: Stream, Download, Buy, Rent
Akira is currently available to watch and stream, download, buy, rent on demand at Hulu, Amazon, Vudu, FandangoNow online.