Watch Annie Hall
"A nervous romance."
Winner of four academy awards in 1977 including Best Picture, Annie Hall is considered Woody Allen's Magnum Opus. Written directed and starring the man himself, Woody Allen, as Alvy and co-starring the lovely Diane Keaton as Annie, the film follows the two as they fall into and out of love. Often regarded as the best romantic comedy, the jokes are witty and playful. Alvy is a timid and paranoid man that loves New York, while Annie is continuously seeking more to life than what is comfortable.
Although Woody Allen is criticized for writing and re-writing the same story over and over
|
1977
|
1 hr 33 min
|

/

10
Cast

Studio

Director

Woody Allen

Language

English
SUBSCRIPTION
RENT / BUY
CABLE
Annie Hall News
New on Netflix in May: Godzilla, James Bond, 'Gladiator' and More
May 03, 2014 @ 11:39 am PST
|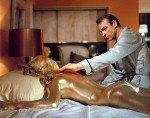 You'll be able to prepare yourself for the new theatrical version of "Godzilla" by watching old Godzilla movies on Netflix this month. Or, if that's not your style, you can watch an old Barbra Streisand or Woody Allen movie instead. Either way, Netflix is ready for you with its new releases in May.
Read More

Jesse Eisenberg Confirmed, Ellen Page Added to New Woody Allen Film
April 13, 2011 @ 2:22 pm PST
|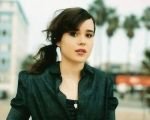 Earlier this week we reported that "30 Rock" star Alec Baldwin would be joining Woody Allen's new film, and that Jesse Eisenberg was in talks for a lead role. Well, Eisenberg has been confirmed, and there's even more good news about the cast!
Indie darling Ellen Page has also signed on, filling in the younger female lead. That makes the foursome of leading actors to be Alec Baldwin, Jesse Eisenberg, Ellen Page and Penelope Cruz, the last of whom announced her involvement last week.
Read More

Diane Keaton Reveals Battle with Bulimia in New Memoir
November 12, 2011 @ 9:00 am PST
|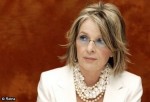 One of Hollywood's most iconic actresses, Diane Keaton, admits that desperation for a role as an understudy sparked a five-year battle with bulimia. Keaton shares her struggle in a new memoir, "Then Again," set to be published on Nov. 15.
Read More


Watch Annie Hall Trailer

Director William Friedkin on ANNIE HALL
|
2:17
Watch Annie Hall Online - Watch online anytime anywhere: Stream, Download, Buy, Rent
Annie Hall is currently available to watch and stream, download, buy, rent on demand at Amazon Prime, Sling, DIRECTV NOW, Amazon, Vudu, Google Play, FandangoNow, YouTube VOD, iTunes online.