Watch Apollo 13
"Houston, we have a problem."
You should go to see the movie "Apollo 13" because its a 1995 thriller. It was directed by Ron Howard, and the main stars of the movie are: Ed Harris, Tom Hanks, Bill Paxton, Kevin Bacon, Gary Sinise, and Kathleem Quinlan. The movie is based on the 1970 Apollo 13 lunar mission. The main characters of the movie are: Lovell, Fred Haise, and Jack Swigert. They are astronauts who are on the ship, Apollo 13, and they are on a mission to go to the Moon on behalf of the country. The movie starts in July 1969 and Jim Lovell is the main character.
Lovell is watching Neil Armstrong as he goes to the moon. Lovell's goal is to walk on the moon as nobody has ever done that before. He is appointed to the Apollo 13 mission. In the days before the mission, the entire crew trains for the mission. It's determined that one of the crew has had measles before, and so he is replaced as a safety precaution. Lovell does not agree with the switch-a-roo, but he's forced to make these changes or get kicked off the mission himself. He chooses to accept the change, and the ship takes off as scheduled.
The ship experiences a problem on take off, and nothing remains the same. When there is an explosion on the ship, they lose most of their power and oxygen supply. This explosion causes the crew to abandon its decision to go to the moon, and the goal is to get the men home in one piece. The director has made sure the movie aligns with the facts. Howard even got NASA aboard the project to make sure the cast new the correct way to drive a space ship. NASA also assisted Howard and his crew with flight controller training.
Marilyn is nervous that something will happen to her husband in the mission but she agrees to the mission Anyways by going to its launch. The director even got permission to use a reduced gravity aircraft to stimulate the "weightlessness" feeling you experience in outer space. The movie did well on its release because it grossed a lot of money and it won many award. It got nominated for nine Academy Awards in 1996! Do they make it home safely? You will have to watch the movie to find out what happens when you watch it!
|
1995
|
2 hr 20 min
|

/

10
Cast

Studio

Director

Ron Howard

Language

English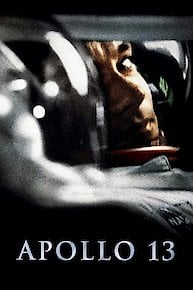 SUBSCRIPTION
RENT / BUY
CABLE
Apollo 13 News
Pornhub Has the Most Ridiculous Fundraiser Ever to Shoot Porn in Space
June 11, 2015 @ 3:11 pm PST
|
Read More

Boardwalk Empire's state of the art visual effects techniques
January 04, 2011 @ 3:54 pm PST
|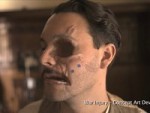 HBO has done it again. Their original series Boardwalk Empire is truly a work of art, and audiences agree. With over 10 million total views per episode, it's no secret that the fans are talking. But what's behind the success of 2010's most compelling new drama? The 2010 HBO series is nominated for two Writers Guild of America Awards, for Best Writing in a Dramatic Series and Best Writing in a New Series.
Read More

Kevin Bacon And Kyra Sedgwick Are Married Cousins
April 04, 2012 @ 3:23 pm PST
|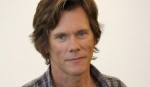 Well, this is awkward. Yes, obvious joke is obvious, but a word of advice: never play "Six Degrees of Kevin Bacon" with Kyra Sedgwick. She's got an ace up her sleeve nobody could've expected, E! Online and Zap2It report. Aside from the knee-jerk "I'm married to him" card, she's also his distant cousin.
Read More


Watch Apollo 13 Trailer

Apollo 13 Official Trailer #1 - Tom Hanks Movie (1995) HD
|
2:34
Watch Apollo 13 Online - Watch online anytime anywhere: Stream, Download, Buy, Rent
Apollo 13 is currently available to watch and stream, download, buy, rent on demand at DIRECTV NOW, Amazon, Vudu, Google Play, FandangoNow, YouTube VOD, iTunes online.