Watch Argo
"The movie was fake. The mission was real."
During the 1979 Iranian Hostage Crisis, when yellow ribbons were tied around trees in the United States: a CIA agent along with a couple of professionals from Hollywood, California came up with a scheme to set free six United States citizens who had found refuge at Canada's Embassy. The Americans residing there had to remain non-disclosed in order to protect the diplomatist status of Canada.
The characters of the hair-brained idea are Tony Mendez of the CIA (played by actor Ben Affleck); Lester Siegel
|
2012
|
2 hr
|

/

10
Cast

Studio

Director

Ben Affleck

Language

English
Argo News
Ben Affleck Drops Out of Netflix Movie Project
July 19, 2017 @ 11:09 am PST
|
Read More

Ben Affleck and Jennifer Garner Are Getting Divorced and We're Sooooooo Surprised
June 30, 2015 @ 2:23 pm PST
|
Read More

Who Will Replace Ben Affleck at 'Batman' Helm?
February 02, 2017 @ 11:03 am PST
|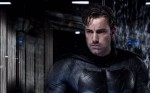 We know that Ben Affleck won't be directing the next Batman movie. We don't yet know who will be taking his place.
Read More

Ben Affleck and Bill Maher Yelled At Each Other About Islam
October 04, 2014 @ 5:09 pm PST
|
Read More


Watch Argo Trailer

Argo International Trailer #1 (2012) - Ben Affleck Movie HD|2:03
Watch Argo Online - Watch online anytime anywhere: Stream, Buy, Rent
Argo is currently available to watch and stream, buy, rent on demand at Amazon, Vudu, Google Play, FandangoNow, iTunes, YouTube VOD online.