Watch Beastly
"Love is never ugly."
Beastly is a film which was based off of a novel with the same name. However, the movie diverges slightly from the book and takes both the characters and the story to a new level. The film follows the main character, Kyle Kingston. Kyle is wealthy and very good looking, and does not understand that his good looks and popularity will not always grant him exactly what he wants. He is often rude or snobbish to his classmates, but thinks that he can get away with that kind of behavior because of his status.
One day, Kyle makes the mistake of acting rudely toward a classmate, named Kendra. However, Kendra is a really a witch and, when Kyle shows no remorse for his actions, she casts a spell on him, making him appear beastly. He becomes disfigured and is covered in strange tattoos. With his beautiful looks gone, Kyle feels like he can never be seen in public again. He also soon realizes that his father is embarrassed by him. Kyle goes to live in a house by himself, with his housekeeper and a blind tutor, in order to avoid both his father and the people he used to think of as friends.
Kendra tells Kyle that, in order to return to his true form, he must find someone who will love him for who he is. He must also find this person by next spring, or the curse will become permanent. Afraid to show his face in public, Kyle believes that the task is absolutely impossible. However, when he rescues another classmate, Lindy, from a drug dealer, things start to look up. In order to keep Lindy safe from the dealers her father owes money to, Lindy moves into the house with Kyle and his tutor.
At first, Lindy is angry with Kyle, not because of his looks, but because she wants to be able to live freely in her own home. She has no idea that the Kyle she knows now is the Kyle Kingston who once went to her school. She has no problem telling this new Kyle exactly how she feels. Her open emotions and her clever nature soon win Kyle over, and he begins to fall in love with her. As the story progresses, Lindy also begins to have feelings for Kyle. However, Kyle is nervous that if Lindy finds out who he really is, she may not love him anymore.
|
2011
|
1 hr 26 min
|

/

10
Cast

Studio

Director

Daniel Barnz

Language

Russian
Beastly News
Kristen Stewart Backs Out of 'Cali' Role
August 09, 2012 @ 5:44 pm PST
|
Read More

Weekend Box Office: Does Johnny Depp's 'Rango' Deserve the Top Spot?
March 07, 2011 @ 8:26 am PST
|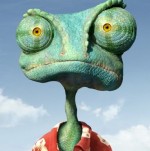 It was an eclectic weekend of movie releases, with a sci-fi romance thriller, a teen romance, a 1980's-style romantic comedy, and an animated movie not entirely for kids. So which one came out on top?
"Rango" was the big winner this week, taking the number one spot with $38 million. The animated film, which stars Johnny Depp as the voice of a pet chameleon who decides to have his own adventure in the Wild West, was also the best-reviewed movie of the films released this weekend.
Read More

Counting Down: The Fine 9, Hollywood's Hottest Bachelors of 2011
May 12, 2011 @ 1:30 pm PST
|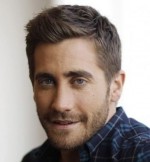 The weather is getting hotter and so, it seems, are the hunks in Hollywood. Just in time for Summer I'm counting down the hottest hunks of 2011. Some of these dudes are recently single and you may not even know that they're on the market. Well ladies, it's official, they are. Enjoy!
Read More

What's in Theaters This Weekend: March 4th Movie Debuts
March 03, 2011 @ 10:30 am PST
|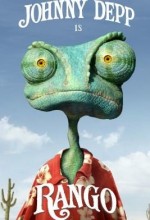 Feeling like hitting the theater this weekend? Here is your comprehensive lineup of movies debuting in wide release March 4th, 2011:
"Rango" - A family comedy about a pet chameleon named Rango who finds himself living in the Old West. The film feature the voices of Johnny Depp, Isla Fisher, Bill Nighy, and Abigail Breslin. Rated PG
"Take Me Home Tonight" - An adult comedy set in the '80s about a group of friends moving aimlessly though life and one epic night that will change their lives.
Read More


Watch Beastly Trailer

New Beastly Movie Trailer - Official
|
2:26
Watch Beastly Online - Watch online anytime anywhere: Stream, Buy, Rent
Beastly is currently available to watch and stream, buy, rent on demand at Amazon, Vudu, Google Play, FandangoNow, YouTube VOD, iTunes online.