Watch Billy Elliot
"Inside every one of us is a special talent waiting to come out. The trick is finding it."
Billy Elliot is a film set in the United Kingdom, that follows a fun loving 11 year old boy's passion for dance along with his desire to become a professional despite the negativity he faces for chasing his dream. Starring Jamie Belle as young Billy Elliot followed by Adam Cooper, as adult Billy. It also stars Gary Lewis as Jackie, Billy's father. Billy's dad, like his son, also wanted to become a dancer along with Billy's brother Tony, but they unfortunately did not have the zeal to chase their dreams and became coal miners instead. After Billy takes a hesitant trip to a boxing game with his father, he is distracted by a ballet class that he would much rather go to instead and ends up sneaking out to have class with the ballet teacher.
The dance teacher discovers Billy's talent and encourages him to chase his dream by attending the popular Royal Ballet School in England. This is a decision that upsets his father and brother. A series of events follow and ultimately lead to Billy's father accidentally catching him dancing with his teacher, which makes him discovers Billy's true passion and therefore helps his son continue his dream. The audience may feel for Billy's passion to chase his dreams despite the odds and they may share the family's mixed feelings on the matter due to their insecurities about society's opinions. Through this film, a child may be thrust into finding their own path to adamantly meet their dreams any way that they can. Audiences around the world may learn from stories they see like this. They may also live their life vicariously through film, if they are afraid. Others may have already lived Billy's life and some would see this film as just a pure entertaining night at the movies.The film may remind the audience how most parents may not always agree with the child's life choices until they discover that this is the path that they were destined to take.
|
2001
|
1 hr 51 min
|

/

10
Cast

Studio

Director

Stephen Daldry

Language

English
Billy Elliot News
The Force Is Strong with This One: Obi-Wan Kenobi Movie in Development
August 18, 2017 @ 3:57 pm PST
|
Read More

Evan Rachel Wood Married WHO?
November 03, 2012 @ 2:35 pm PST
|
Read More

Evan Rachel Wood Is Expecting!
January 11, 2013 @ 7:03 pm PST
|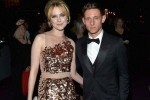 Newlyweds Evan Rachel Wood and Jamie Bell find out a happy surprise--that the "True Blood" actress is pregnant!
Read More

Dreamworks Releases Trailer For Steven Spielberg's 'War Horse'
October 05, 2011 @ 5:00 am PST
|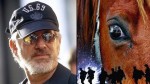 Dreamworks has released its new trailer for Steven Spielberg's World War I period drama "War Horse," a film about a horse named Joey, who becomes an inspiration to soldiers, civilians, British cavalry, German soldiers and a small French family. Watch the trailer for the film, to be released on Christmas, here.
Read More


Watch Billy Elliot Trailer

Billy Elliot Trailer
|
2:34
Watch Billy Elliot Online - Watch online anytime anywhere: Stream, Download, Buy, Rent
Billy Elliot is currently available to watch and stream, download, buy, rent on demand at Showtime, Amazon Prime, Amazon, Vudu, Google Play, FandangoNow, YouTube VOD, iTunes online.