Watch Blade: Trinity
"The final hunt begins."
"Blade Trinity" is the third installment of the "Blade" action-horror movie series. "Blade" is based on a comic book character that was first introduced in 1973. The title character is part human and part vampire. Vampires refer to him as the "day walker" because of his ability to withstand exposure to sunlight. He has a combination of the physical strengths of both humans and vampires.
Blade is played by Wesley Snipes. He is trained by a man named Whistler (Kris Kristofferson) to find and destroy vampires. The film is directed by comic book film adaption writer David Goyer, who had never directed a film before. Goyer wrote the screenplay for the first two "Blade" films and later went on to co-write the Christopher Nolan-directed Dark Knight Trilogy.
In this installment, Blade teams up with two new allies, the leaders of an anti-vampire group called the Nightstalkers, after he is taken into custody following the death of his mentor. The general public believes that Blade is a psychopathic murderer. They are not aware that vampires exist. Blade's new partners are Hannibal King (Ryan Reynolds) and Abigail Whistler (Jessica Biel). The three warriors team up to take down the ancient Drake (Dominic Purcell) and his evil gang of vampires. Drake's allies include Jarko Grimwood (Triple H) and Asher Talos (Callum Keith Rennie). Drake has pure vampire DNA because he is the first and oldest vampire. He is based on the character of Dracula. The film climaxes with a violent final confrontation between Blade and Drake.
"Blade: Trinity" is filled with gory vampire action. Moviegoers who enjoy vampire flicks and action movies will likely be interested in viewing this film. It completes the "Blade" trilogy, but the saga was later continued in a television series.
|
2004
|
|

/

10
Cast

Studio

Director

David S. Goyer

Language

English
Blade: Trinity News
Jessica Biel Out Of 'The Wolverine' Running
July 23, 2012 @ 10:37 am PST
|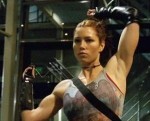 It was a wave-making story from San Diego Comic-Con that Jessica Biel was in talks to join the cast of 2013's "X-Men" spin-off sequel "The Wolverine." As it turns out, the waves never found the shore: Deadline reports today that talks to bring the "Total Recall" beauty onto the project have fallen through.
Read More

Ryan Reynolds Still Reeling From Scarlet Johansson Divorce
July 30, 2011 @ 5:14 pm PST
|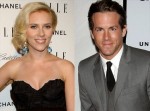 Ryan Reynolds recently let loose to DigitalSpy.com that his December split with in-demand leading lady Scarlet Johansson still has him licking his wounds. Though it was Reynolds that first filed the papers, one would think it was Reynolds that was the dumped.
Read More

Wesley Snipes: Talent Agency Is The Pimp, Client Is The Ho
July 20, 2012 @ 10:55 am PST
|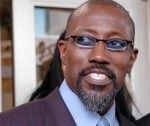 Many jokes have been through the years about the wisdom (er, lack thereof) in taking hypothetical financial advice from Willie Nelson. After hearing his remarks in a 2008 deposition from a civil case with talent agency UTA, the punchline should be amended to include "Besides, Wesley Snipes is WAY smarter."
Read More


Watch Blade: Trinity Trailer

Watch Blade: Trinity Online - Watch online anytime anywhere: Stream, Download, Buy, Rent
Blade: Trinity is currently available to watch and stream, download, buy, rent on demand at Sling, DIRECTV NOW, Amazon, Vudu, Google Play, YouTube VOD, iTunes online.