Watch Bongwater
"When everything in life goes to pot."
A guy named David is a struggling artist so to help make ends meet he sells marijuana. David takes interest in a girl names Serena. Serena has a big heart and always encourages David when it comes to his artwork. Serena decides she wants to head for New York. David finds himself missing her.
|
1998
|
1 hr 38 min
|

/

10
Cast

Studio

Director

Richard Sears

Language

English
Bongwater News
Former Melrose Place Actress Amy Locane Indicted For Manslaughter In Fatal DUI Crash
December 16, 2010 @ 2:40 pm PST
|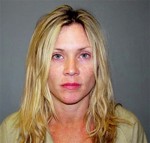 TMZ has just learned that former "Melrose Place" actress Amy Locane has been indicted in New Jersey on charges of aggravated manslaughter and assault by auto following her deadly crash earlier this year.
Sources say that Locane was indicted this afternoon by a grand jury in Somerset County.
Locane is also known for playing a lead role in the film Cry Baby (1990), starring Johnny Depp, and co-starred in the cult-comedy Bongwater.
Read More


Watch Bongwater Trailer

BONGWATER | Official Trailer | Jack Black, Luke Wilson, Brittany Murphy (Netflix, iTunes)
|
1:37
Watch Bongwater Online - Watch online anytime anywhere: Stream, Buy, Rent
Bongwater is currently available to watch and stream, buy, rent on demand at Amazon, iTunes online.