Watch Catwoman
Catwoman is a superhero movie based on the character of Catwoman usually found in the Batman series of comics, TV shows and movies; although based on the character from the Batman series the film is not located in Gotham City or use any of the other characters form Batman. During the movie it is explained that the stand alone character of Patience Phillips is the latest in a line of woman to be transformed into a catwoman through the powers of the Egyptian goddess Bastet.
Patience Phillips is a graphic designer working for the Hedare skincare company headed by the character of Laurel Hedare, played by Sharon Stone. Patience is a shy, introverted woman who finds herself hidden in a conference room when Laurel and a leading researcher discuss the dangerous side effects of a new skincare product known as Beau-Line that can cause serious damage to the skin of a user. Laurel discovers Patience and has her killed and flushed away through a sewer pipe that leads to her washing up on a deserted beach. At the beach a group of cats led by an Egyptian Mau breed congregate around the body of Patience and bring her back to life.
After her death experience Patience is given more confidence and superpowers that mimic the abilities of a cat. The new catwoman now sets out to discover why she was killed and by whom in order to seek revenge for her murder. Eventually, with the help of Detective Tom Lone, Patience discovers Laurel is responsible for her murder and meets her for a showdown. Laurel misses her treatment of Beau-Line and ages rapidly as she is left hanging from the exterior of her large office tower.
Halle berry's version of Catwoman is seen as a stand alone entry into the superhero canon and has little to do with the Batman series of DC Comics films and comics.
|
2004
|
1 hr 44 min
|

/

10
Cast

Studio

Director

Jean-Christophe 'Pitof' Comar, Pitof

Language

English
Catwoman News
From Catwoman to Cable: Possible TV Show Starring Halle Berry in the Works
June 01, 2011 @ 4:56 am PST
|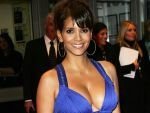 Rumors were swirling yesterday that Halle Berry could be making her return to TV in a hot new pilot. A sought-after spec script has reportedly been making the rounds at the pay cable networks (such as HBO and Showtime), and the "X-Men" star is being strongly considered for the lead. The script is currently titled "Higher Learning," and while details of the story are still not out, it seems that Berry, if cast, would be playing the role of a college professor.
Read More


Watch Catwoman Trailer

"Catwoman" (2004) Theatrical Trailer
|
2:03
Watch Catwoman Online - Watch online anytime anywhere: Stream, Download, Buy, Rent
Catwoman is currently available to watch and stream, download, buy, rent on demand at Netflix, Amazon, Vudu, Google Play, FandangoNow, YouTube VOD, iTunes online.