Watch Crimson Peak
"Love makes monsters of us all."
Edith Cushing begins her new life after marrying Sir Thomas Sharpe. She moves in with Sharpe and his sister Lucille but their Cumbrian mansion hides a dark secret. As days go by, Edith must unravel the past while trying to retain her own sanity.
|
2015
|
1 hr 59 min
|

/

10
Cast

Studio

Director

Guillermo del Toro

Language

English
SUBSCRIPTION
RENT / BUY
CABLE
Crimson Peak News
New Movies October 23: Witch Hunt, Paranormal Activity and Holograms
October 21, 2015 @ 6:17 am PST
|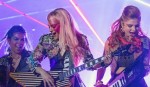 Another weekend full of new movies will test the space limitations of movies theaters across the nation, and competition for ticket dollars is going to be brutal.
Read More

New Movies October 16: Spies and Goosebumps
October 14, 2015 @ 4:19 am PST
|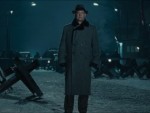 The Martian had no problem walloping Pan last weekend, but this weekend the blockbuster space drama faces a virtual army of new releases set on toppling it from the peak of the box-office mountain.
Read More

Weekend Box Office: Goosebumps Scores, Crimson Peak Starts Strong
October 17, 2015 @ 9:29 am PST
|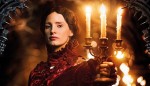 It's late October, and this weekend's creepiest new releases are drawing crowds at the theater box office. Whether those crowds are bigger than the crowds lining up to see The Martian is still an open question.
Read More

Tis the Season: Three Hot Horror Movies for the Fall
September 10, 2015 @ 7:17 am PST
|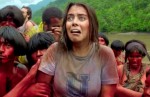 Throughout September and October, you'll be treated to a steady stream of scary movies, and some of them have very familiar names attached to them.
Read More


Watch Crimson Peak Trailer

Watch Crimson Peak Online - Watch online anytime anywhere: Stream, Download, Buy, Rent
Crimson Peak is currently available to watch and stream, download, buy, rent on demand at DIRECTV NOW, Amazon, Vudu, Google Play, FandangoNow, iTunes, YouTube VOD online.