Watch Crocodile Dundee II
"The world's favourite adventurer is back for more! much more!"
Crocodile Dundee II is an continuation of the original Crocodile Dundee. This movie first starts out in the city of New York. Sue's career has taken off and she has much to write about with having Mick in New York City. Mick, on the other hand, is having a hard time adapting to New York life. He has some trouble letting go of the Australian ways that he has had and lived his whole life. With Sue having an ex husband, she is informed by him through photos of a drug cartel that is going on right there in New York City.
With out any notice at all the drug cartel take action right away and come after Sue to retrieve the pictures. The drug cartel ends up kidnapping Sue, Mick relies on some friends to provide some help in retrieving Sue. Both Mick and Sue return to Australia and go back to Mick's home. The drug cartel that are after Mick and Sue include Rico and Miguel, follow Mick and Sue to Australia. In the conclusion of this movie there are many twists and turns that are completely unexpected.
|
1988
|
1 hr 50 min
|

/

10
Cast

Studio

Director

John Cornell

Language

English
Crocodile Dundee II News
Lots of New Movies on Netflix in February
January 31, 2014 @ 11:49 am PST
|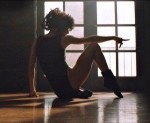 You won't be able to finish watching "Breaking Bad" on Netflix until almost the end of February, but you'll have plenty of other new things to watch right from the beginning of the month, especially if you like to watch wacky comedies or Jennifer Beals pretending to dance.
Read More


Watch Crocodile Dundee II Trailer

Watch Crocodile Dundee II Online - Watch online anytime anywhere: Stream, Buy, Rent
Crocodile Dundee II is currently available to watch and stream, buy, rent on demand at Amazon, Vudu, Google Play, FandangoNow, YouTube VOD, iTunes online.