Watch Dangerous Liaisons
"Lust. Seduction. Revenge. The Game As You've Never Seen It Played Before."
Dangerous Liaisons is a period drama written by Christopher Hampton and Choderlos de Laclos. Directed by Stephen Frears, the film stars Glenn Close, John Malkovich and Michelle Pfeiffer. The story takes place in 18th Century, France and begins by portraying the Marquise de Merteuil (played by Glenn Close) as a virtuous woman. However, she devises a scheme to get revenge upon one of her recent lovers (Darceny, played by Keanu Reeves) by ruining the reputation of his new young fiancee.
Cecile de Volanges (played by Uma Thurman) is Merteuil's cousin's daughter. Merteuil enlists the help of sometime paramour, Vicomte de Valmont (played by John Malkovich). At first he declines, as he is attempting to seduce the married Madame de Tourvel (played by Michelle Pfeiffer).
When Valmont discovers that Madame de Volanges has been warning Madame de Tourvel about his evil intentions, Valmont decides to help Merteuil. Valmont accesses Cecile's bedchamber to deliver letters from her fiance and winds up raping her. Merteuil advises she continue the affair for experience. Cecile later becomes pregnant and suffers a miscarriage.
Despite Madame de Tourvel's suspicions of his motives, she gives in to Valmont's advances. He becomes enamored with her. Merteuil promised a night to Valmont after successfully seducing Tourvel with proof.
Merteuil is jealous of Tourvel and demands that Valmont completely break from her. She threatens to expose his love affair, ruining his reputation as a Lothario. To avoid this, he leaves Tourvel, who becomes very ill.
Valmont returns to Merteuil, but she is lovers with Chevalier Danceny. Valmont arranges for Danceny to return to Cecile. When Merteuil still refuses him, a war is declared between them.
After Danceny learns Valmont seduced Cecile, a duel is challenged. Valmont lets Danceny severely wound him. Just before dying, he asks Danceny to tell Tourvel that he truly loved her. Valmont also gives him letters detailing how Merteuil planned the whole thing.
Madame de Tourvel dies after learning of Valmont's love. Danceny publishes the letters and Merteuil is disgraced, suffering a nervous breakdown.
|
1988
|
1 hr 59 min
|

/

10
Cast

Studio

Director

Stephen Frears

Language

English
Dangerous Liaisons News
John Malkovich Set to Star in NBC's Pirate Drama 'Crossbones'
March 11, 2013 @ 2:57 pm PST
|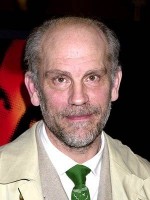 John Malkovich has been roped in to star in NBC's pirate themed drama series "Crossbones", playing the famous pirate captain Blackbeard himself. Are you on board for a pirate adventure?
Read More

Fashion's Newest Celebrity Designer: John Malkovich?
June 29, 2011 @ 5:35 am PST
|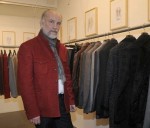 Celebrities coming out with their own clothing lines is nothing new. The Olsen twins have their own high-fashion line, and Jessica Simpson made millions last year with her own brand of threads. But a new fashion line from John Malkovich is a little bit surprising. Malkovich, famous for his roles in classics like "Dangerous Liaisons" and the wonderfully surreal "Being John Malkovich," has a new clothing line called Technobohemian, a term he picked up from an Italian novel.
Read More


Watch Dangerous Liaisons Trailer

Dangerous Liaisons (1988) Official Trailer - Glenn Close, John Malkovich Movie HD
|
1:34
Watch Dangerous Liaisons Online - Watch online anytime anywhere: Stream, Buy, Rent
Dangerous Liaisons is currently available to watch and stream, buy, rent on demand at Amazon, Vudu, Google Play, FandangoNow, iTunes, YouTube VOD online.