Watch Dracula
Dracula is a film about the famous vampire Count Dracula. In England Count Dracula arrives from Transylvania and his body is discovered by Mina Van Helsing and her friend Lucy. They invite Dracula into their home for a friendly dinner. In the night Dracula comes back and drinks Mina's blood. This is the first of several mysterious deaths in the area mainly on young women. Dracula sets his sights on Lucy and desires to drink her blood. He wants Lucy to return to his homeland with him. Lucy's fiancée Harker does not trust Dracula at all.
|
1979
|
1 hr 49 min
|

/

10
Cast

Studio

Director

John Badham

Language

English
Dracula News
Frightful Flix: 12 Great Horror Movies on Netflix
October 15, 2013 @ 9:07 am PST
|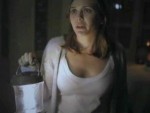 Netflix's horror category is filled with dozens upon dozens of movies, but the majority of them are low-budget exploitation flicks, sub-par sequels to popular films and clumsy copycats trying to capitalize on familiar formulas. If you know where to look, though, you can find true fright on Netflix, and these 12 films will give you a place to start, no matter what your horror preferences are.
Read More


Watch Dracula Trailer

Watch Dracula Online - Watch online anytime anywhere: Stream, Download, Buy, Rent
Dracula is currently available to watch and stream, download, buy, rent on demand at Amazon Prime, DIRECTV NOW, Amazon, Vudu, Google Play, FandangoNow, iTunes, YouTube VOD online.